Gere and Roberts' Film Pretty Woman Gets a Sexy Musical Treatment
"In the magic of the moment, there's no place I'd rather be
I see the wonder of the world through your eyes"
Edward, from the song – "You and I"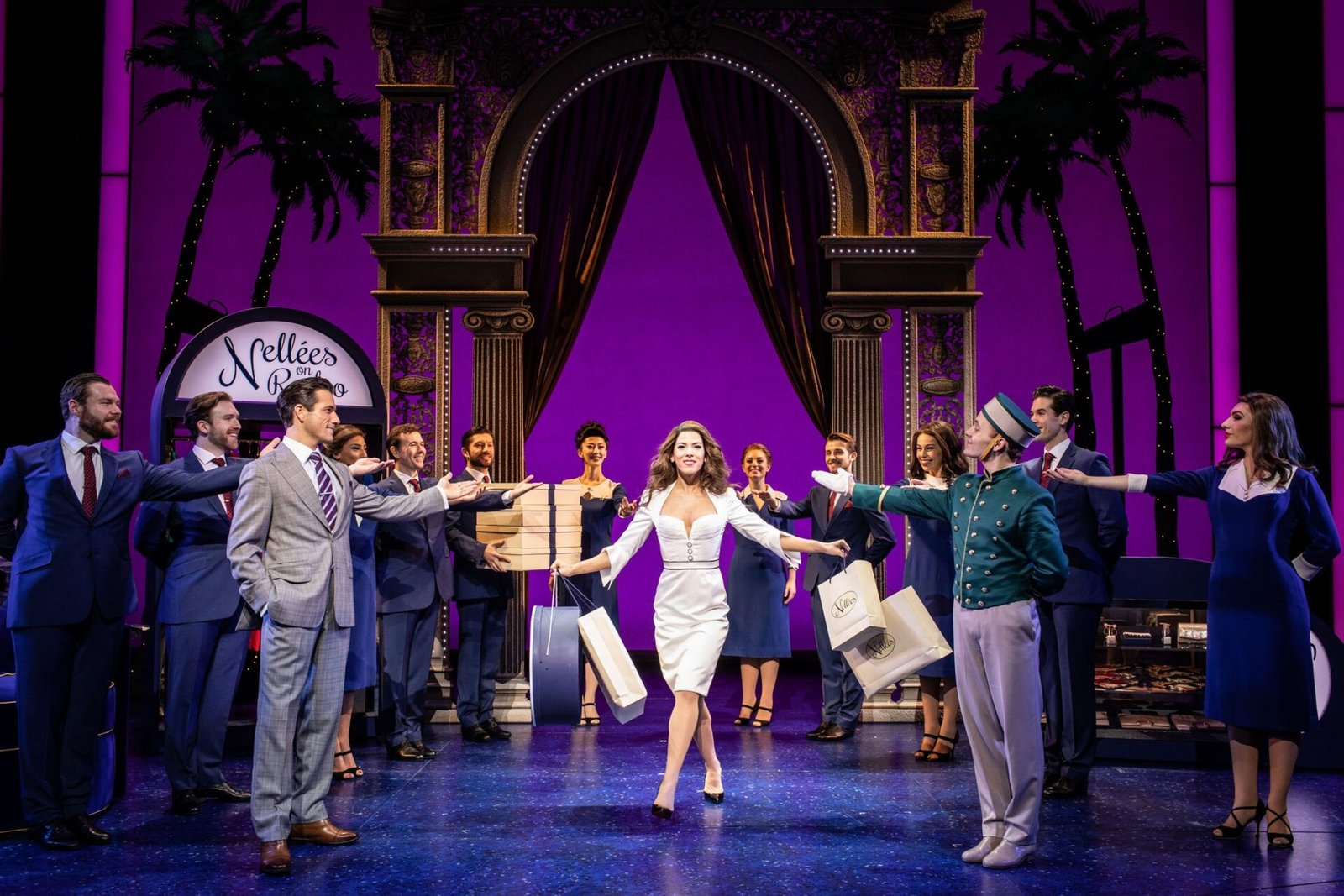 I, for one, am getting pretty fed up with the Woke women and followers who want to redraw history to reflect their values and their perception of what today's values should be. They seem to be a pretty humourless bunch. So, the remake of Garry Marshall's 1990 film Pretty Woman as a musical gets a slating for its lack of current political correctness and Woke-ry.
Featured in the film for the woman, working as a prostitute on Sunset Boulevard, is a visit to the opera where La Traviata is showing. Now, Verdi's opera is a love story between a prostitute or a kept woman in 19th century Paris and a rich younger man. Should current productions of La Traviata reflect the change in societal values towards women? Of course not. See how much trouble we cause when we try to rewrite Shakespeare's The Taming of the Shrew with a feminist slant! About the best that can be done with that play is to act it tongue in cheek with Katerina playing the game of deceiving her husband into thinking he has won!
If you think about it, poor girl meeting rich man who marries her is the theme of Cinderella. The socialist GB Shaw's slant on this ancient theme was Pygmalion, where a professor lays a bet that he cannot take a street urchin and let her pass as a lady in upper class society. Some of the Pretty Woman storyline also has the re-packaging of Vivian (Aimie Atkinson) as a companion for the ultra rich asset stripper, Edward Lewis (Danny Mac) akin to Eliza Dolittle's preparation for high society.
Pretty Woman is an unashamedly romantic story and there is some sexual chemistry to be felt between Aimie Atkinson and Danny Mac, due to good acting. They both can dance and both have very good voices and as I didn't go expecting the tunes of Roy Orbison in a musical, the songs started to grow on me. We really like Vivian immediately for her sincerity and warmth, her enthusiasm for the luxury of the hotel penthouse suite.
I was blown away by the phenomenal performance of Bob Harms as: the link man; Happy Man the mover on the street in Sunset Boulevard; the hotel manager; Mr Thompson; the tango teacher; a designer dress shop manager on Rodeo Drive and as the conductor at the opera. Is there any limit to this man's talent? He can dance, has a strong singing voice and many of his interventions have a comic result, like the all male tango demonstration for Vivian to pick up the moves. I should also mention Rachael Wooding as Vivian's friend Kit and Alex Charles as the often comic bellboy, Giulio.
The director Jerry Mitchell, choreographs the show, as he did for the musical Kinky Boots. I liked the group choreography, besides our two main principals who tango and quick step or is it a waltz? There are street scenes where the choreography is originally natural, men with mullets mixing with tarts on Sunset Boulevard or the more formal ballroom scenes and the aftershow gala. Remember, a few years back, Danny Mac was a runner up on Strictly Come Dancing and Aimie Atkinson was the Ariana Grande modelled, sexy fifth queen who lost her head at 19, Katherine Howard in Six: The Musical.
In the Beverly Wilshire Hotel, Edward wants to talk but Vivian wiggles her attractive derriere and she is jokey and flirty. When he talks about his occupation, she says, "So you don't do anything, you don't make anything . . . it's like stealing cars and selling the parts!"
Bryan Adams and Jim Vallance's score is likeable and I especially enjoyed the tango rhythmed "On a Night Like Tonight" and the ultimate love songs "You and I" and "You're Beautiful". The Roy Orbison song "Pretty Woman" forms a part of the curtain call, although we don't get to hear Orbison's wonderfully cracking voice.
David Rockwell's set for the hotel recreates the famous arch with twinkling lights, stars and a deep blue sky. A vertical trap lift brings a single actor onstage centre at some of the scene changes which always brings a smile. Inside, the hotel penthouse has a grand piano for impromptu sex scenes. The lighting is colourful. David Rockwell's designer costumes from the Rodeo Drive shops are as desirable as Vivian's cut away, midriff revealing, working outfit is tacky.
The scene at the snooty Polo Club has a famous rejoinder from Vivian when faced with the young women rivals landing at Edward's feet. Through contact with Vivian, Edward rethinks his career values and Vivian sticks to her Hollywood Dream. Don't miss these two big stars in the making, Aimie Atkinson and Danny Mac. Both sing excellently and she is beautiful and he is handsome, both are charming as in all fairy tales. Enjoy!
Act One
Welcome to Hollywood
Anywhere but Here
Something About Her (Prelude)
Welcome to Hollywood (Reprise)
Something About Her
Luckiest Girl in the World
Rodeo Drive
Anywhere but Here (Reprise)
On a Night Like Tonight
Don't Forget to Dance
Freedom
You're Beautiful
Act Two
Welcome to Our World
This is My Life
Never Give Up On A Dream
A Night at the Opera
You and I
I Can't Go Back
Freedom (Reprise)
Long Way Home
Pretty Woman: The Musical
Based on the original screenplay, 'Pretty Woman'
Book by Garry Marshall and J.F. Lawton
Music and Lyrics by Bryan Adams and Jim Vallance
Directed and Choreographed by Jerry Mitchell
Cast
Starring:
Aimie Atkinson
Danny Mac
Bob Harms
Rachael Wooding
Neil McDermott
Mark Holden
With:
Jemma Alexander
Andy Barke
Kimberly Blake
Oliver Brenin
Alex Charles
Ben Darcy
Daniel De Bourg
Hannah Ducharme
Nicholas Duncan
Paige Fenlon
Alex Hammond
Antony Hewitt
Serina Mathew
Lily Wang
Joanna Woodward
Swings:
Katie Bradley
Olly Christopher
Damon Gould
Matt Jones
Katie Monks
Charlotte Elizabeth Yorke
Creatives
Director and Choreographer: Jerry Mitchell
Musical Supervisor: Will Van Dyke
Scenic Designer: David Rockwell
Lighting Designers: Kenneth Posner and Philip S. Rosenberg
Sound Designer: John Shivers
Costume Designer: Tom Rogers
Information
Running Time: Two hours and 30 minutes with an interval
Currently booking at The Savoy from  to 2nd April 2023
Address:
Piccadilly Theatre
16 Denman Street
London W1D 7DY
Tube: Piccadilly Circus
Reviewed by Lizzie Loveridge at the Piccadilly Theatre on 2nd March 2020