Mike Bartlett's play about inter-generational conflict gets a welcome revival
"You're completely off the leash at the moment. I don't know what you're up to"
Ken to Sandra in 'Act Two, 1990'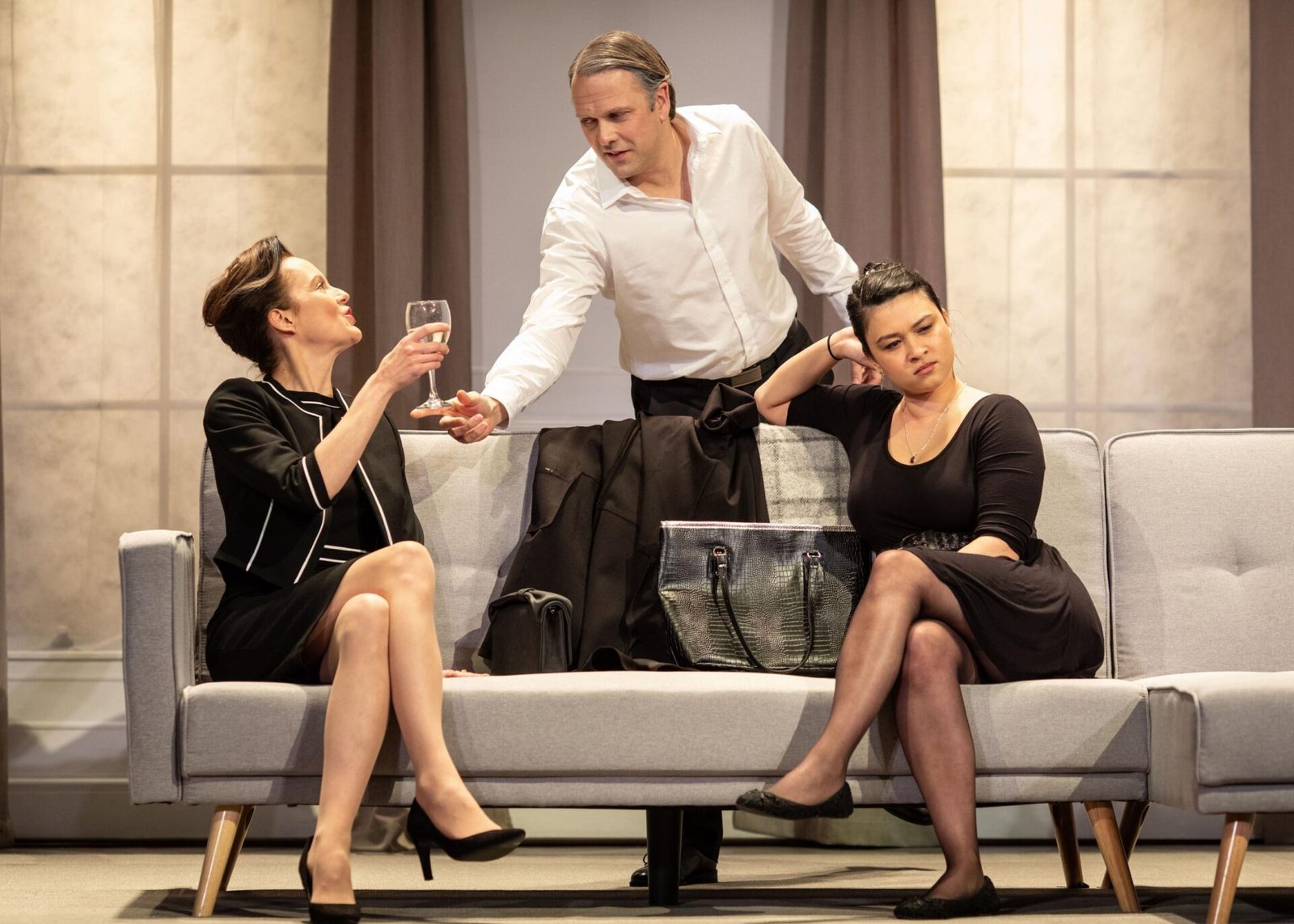 Mike Bartlett's Love, Love, Love was first produced by Paines Plough with The Drum, Plymouth in October 2010. I saw it in London at the Royal Court in 2012. Looking back on its subject matter, it was ahead of its time. It is about my generation, the Baby Boomers of the 1940s and 50s, about what we had and what we have now. It is also about our children growing up without the benefit of university grants which didn't have to be re-paid and with the ability to put down a deposit to buy a small flat or house.
In 2010, we were starting to feel the impact of austerity measures from the Conservative government and we understood that new graduates were finding it difficult to get employment. But Love, Love, Love is about much more than the economic difficulties of that generation.
The Boomers were the young adults of the 1960s who genuinely believed that they would change the world. They were upwardly mobile, they had good professions and they encouraged their children to think that there were no limits to their dreams. So from the general to the particular characters of Mike Bartlett's play with the benefit of ten years' on, of insight.
In 1967, Kenneth (Nicholas Burns) is in his first year at Oxford staying with his brother Harry (Patrick Knowles) in London. Harry has met Sandra (Rachel Stirling) another Oxford undergraduate, a beautiful potential girlfriend who is slightly wild, sexually permissive and smokes weed. Harry is the odd one out of this three because he is in full time work, rather than in higher education.
In the second act, we are in 1990's Reading where Kenneth and Sandra have been married a couple of decades and their children, Rose (Isabella Laughland) and Jamie (Mike Noble) are 16 and 14 respectively. Sandra seems to be spending too much time at work arousing her husband Ken's suspicions about infidelity and the children are feeling they do not have enough of their parents' time and attention.
Someone was meant to look after Jamie and also make it to the school where Rose was performing on her violin. Sandra was late. The children feel justifiably that their parents drink too much alcohol. The ennui which Rose expresses about her parenting is summed up in one sentence, "I've heard this story so many times." This contrasts with the not thought out way in which the divorce is sprung on everyone at the end of this act.
In the final act, set in 2011, the family come together for a funeral and Rose expresses her request that her parents should buy her a house. Here she represents the feelings of that generation who cannot afford to get on the property ladder. Bright and privately educated she has chose, with her parents' encouragement, a job as a violinist. The work is erratic and the pay is minimal and it doesn't make her happy.
The parents split up when Jamie and Rose were vulnerable teenagers and in 2011, Jamie is the saddest at 35 unable to look up from his cell phone to converse with anyone. Ken insists that Jamie is ok which he patently isn't.
The performances that Director Rachel O'Riordan gets from her cast are believable. Rachel Stirling as long haired hippy to pencil thin suited in her sixties and Nicholas Burns as long haired student ages with credibility. They flirt in the first act, bicker in the second and almost make up in the third. Isabella Laughland deserves special mention for a heartfelt performance in both of her acts as their daughter.
In Love, Love, Love Rose represents the current generation of millennials, born later than Jamie and Rose, who reached adulthood in the 21st century and who feel not only have their parents had the benefits of economic security, they haven't paid enough attention to environmental issues. In all fairness to Bartlett, Love, Love, Love was a companion piece to the climate change play, Earthquakes in London.
Love, Love, Love
Written by Mike Bartlett
Directed by Rachel O'Riordan
Cast
Starring:
Rachael Stirling
Nicholas Burns
Patrick Knowles
Isabella Laughland
Mike Noble
Creatives
Director: Rachel O'Riordan
Set and Costume Designer: Joanna Scotcher
Lighting Designer: Paul Keogan
Sound Designer and Composer: Simon Slater
Fight Director: Bret Yount
Information
Running Time: Two hours and 30 minutes with two intervals
Closed on 14th March 2020
Address: 
Lyric Hammersmith
Lyric Square
King Street
London W4 4JN
Tube: Hammersmith
Reviewed by Lizzie Loveridge at the Lyric Hammersmith on 11th March 2020