Andrew Scott Fascinates in a Fable of Failing Fathers
"He could only flourish in Georgian architecture"
Patrick, about his father Paddy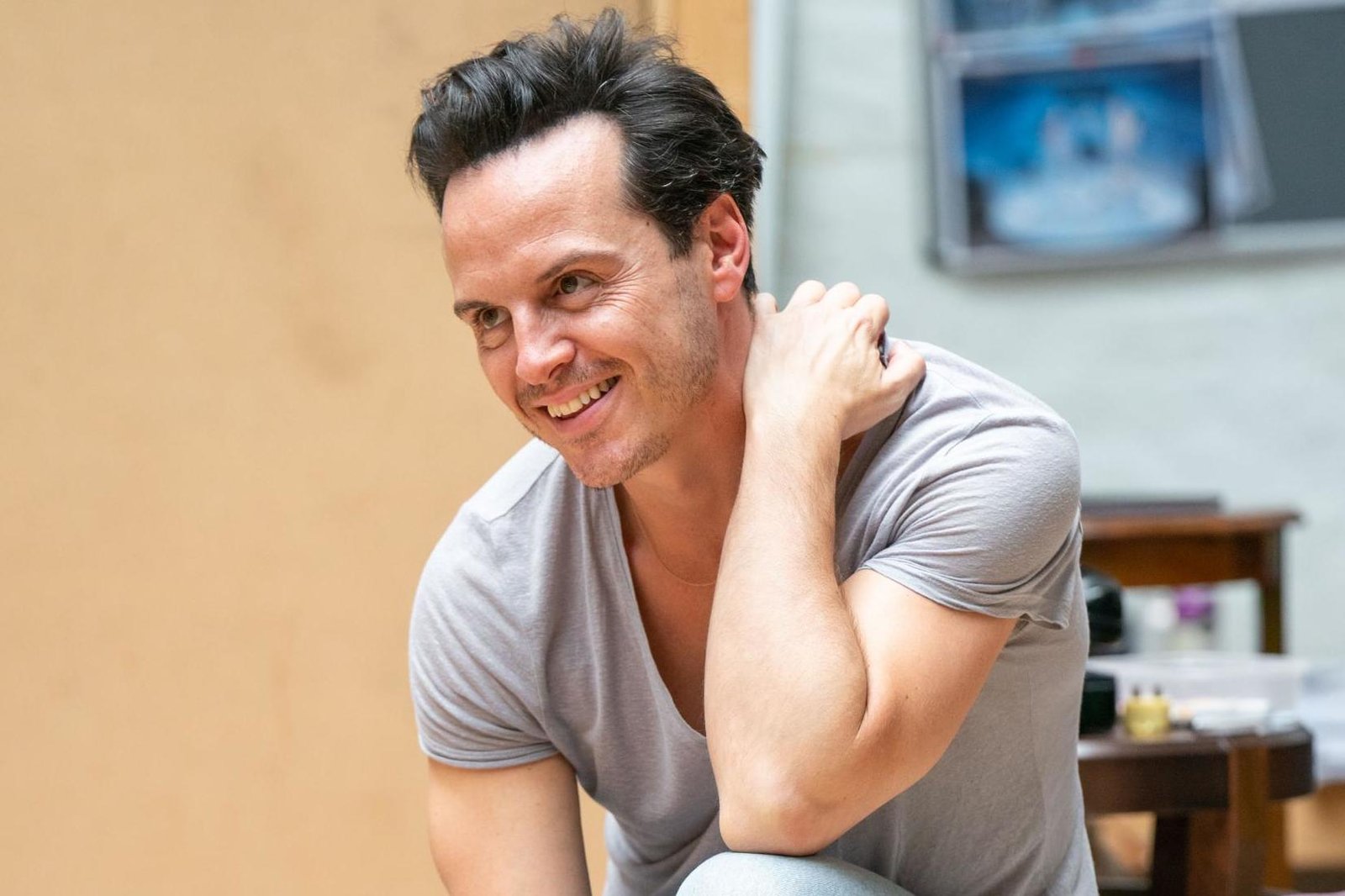 This one man play starring Andrew Scott was streamed live for nine performances, from the Old Vic, in an empty theatre but broadcast on Zoom to a paying audience to help this historic theatre survive the Corona crisis.  
Looking in my archive, I see Stephen Beresford has experience as an actor, adaptor and director but is probably best known for his 2012 play for the National Theatre,
The Last of the Haussmans
, about a woman from the Baby Boomer generation becoming a parent. His motion picture
Pride
which, like
Billy Elliot 
which was set in 1984 during the miners' strike, recorded a group of gay men and lesbian women coming together to support the miners. 
Beresford's motif of the title is the pub challenge of "Three Kings". Three coins are placed in a line. The first one can be touched and moved, the middle one can be touched but not moved and the last one can be neither moved nor touched. The problem is to move the first one so that it can be put in between the other two.   
This is a triptych of a play, three men called Patrick, three men with inherited genes.  Scott's character is first seen aged eight, meeting his father Paddy, for the very first time at the child's home in Ireland. Beresford's descriptive writing means that we can visualise the older man and this, coupled with Andrew Scott's remarkable range of facial expression, voice and pausing, cements it. We have no doubt when the child is speaking as opposed to his father.
The irony of this Old Vic production is that while written to help a theatre, it is suited to film because of the facial close ups which could only be produced on screens in a live theatre. Cameras reflect the triptych, midway we can see two frames and later, three, taken from different angles.  
In less than a hour, we are told about another two encounters between Patrick and his father and gradually the family history is unfolded. I could describe this but I won't in case there is a further opportunity to see Three Kings and be caught up in the beguiling mystery of its storytelling. The conclusion of the play is both traumatising and humbling as Patrick, now a grown man, realises the power of inheritance.  
I have long admired Andrew Scott but each time I do see him, he astonishes me with his range, his inflexion, his soft Dublin accent and the way his face reflects mood and emotion. I think he has to be on the list for the top actors of his generation and should be a theatrical knight.
Three Kings
Written by Stephen Beresford
Directed by Matthew Warchus
Cast
Starring:
Andrew Scott
Creatives
Director: Matthew Warchus
Associate Director: Katy Rudd
Information
Running Time: 55 minutes
Closed on 5th September 2020
Reviewed by Lizzie Loveridge streamed live from the Old Vic on 5th September 2020 (Matinee)