SIX: The Musical is back for a socially distanced season at the Lyric Theatre, London
The hit musical will be playing an 11-week season at the Lyric Theatre, London. Continuing to make herstory, as the first West End musical to resume performances after lockdown.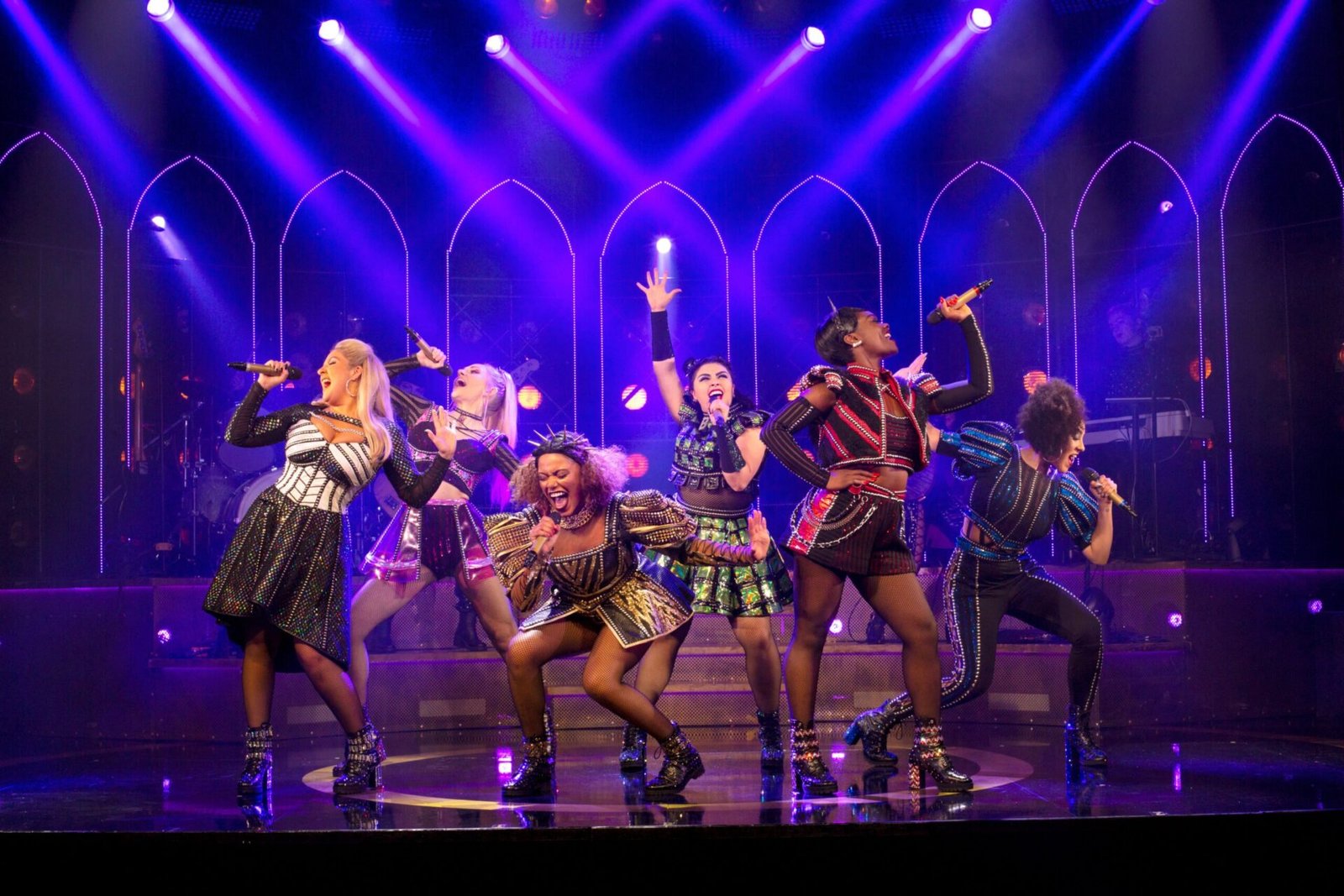 SIX: The Musical is reopening in London's West End at a new venue, for a limited period. The Lyric Theatre, previously the home of Thriller Live for 11 years, will be the temporary location for the queens to rule over for 11 weeks through the festive period. From the 14th of November 2020 to the 31st of January 2021, the award-winning SIX will be performing 9 shows a week to socially distanced audiences.
In order to keep audience members safe, seating capacity has been reduced to meet COVID-19 Secure guidelines, along with measures such as: hand sanitization, face coverings, contactless tickets, temperature checks, Track and Trace as well as deep cleaning and sanitization of the theatre.
SIX producers Kenny Wax, Wendy & Andy Barnes and George Stiles say, "Across our two UK productions of SIX we have the opportunity to give work to 100 or so actors, musicians, technicians, stage managers, production managers, costume makers, marketing, press, ticketing and office staff. We accept that with social distancing it is unlikely to be economically viable, but we hope to entertain many thousands of theatregoers who have been starved of live entertainment since March. We hope that opening SIX will help build audience confidence and bring business back to the local economy. We also understand that restarting productions, particularly musicals, remains impossible for most producers for reasons of scale, finance and lack of cancellation insurance. We continue to look forward to the day when social distancing is removed and theatre can play to 100% capacity."
In addition, SIX: The Musical will also be resuming performances with its UK touring cast at The Lowry, Salford from the 27th of November 2020 for a 6 week Christmas season.
Subject to the lifting of social distancing, SIX will return to the Arts Theatre in March 2021.
Tickets go on sale for SIX at the Lyric Theatre on the 18th of September 2020.
For Lizzie Loveridge's review of Six: The Musical with the original West End cast, click here