& Juliet : a rock musical
featuring the hit songs of Max Martin
I can't stop the feeling
So just dance, dance, dance
Lyric from I Can't Stop the Feeling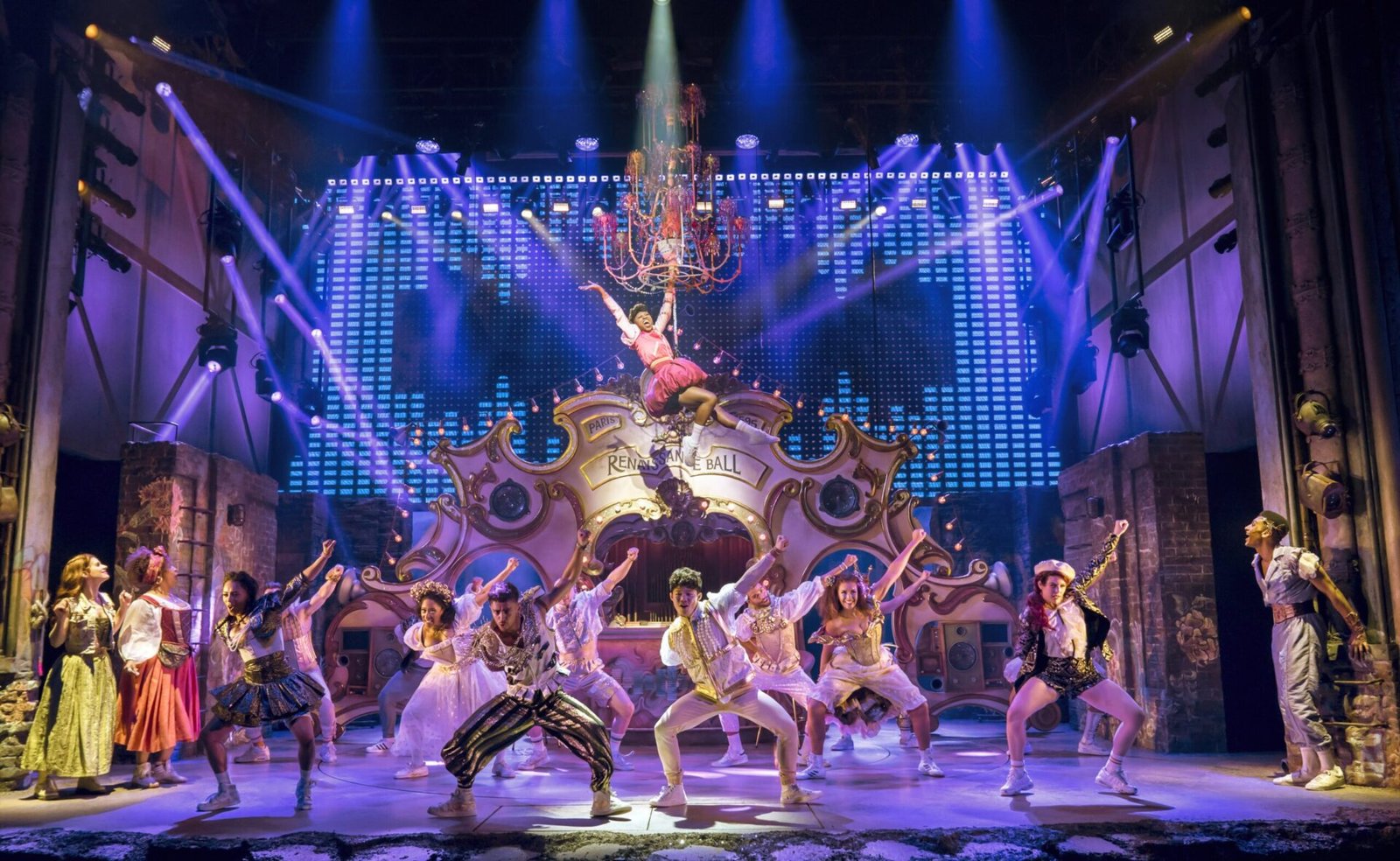 If you are in any doubt about & Juliet  being a juke box show, the opening set features a juke box.  But although juke box musical is the term usually used in a way to suggest that it is somehow inferior to a bespoke musical, where each song is meant to progress the plot, & Juliet has been written in a different, fitting and exciting way.   
It occurred to the author of the book of the musical, David West Read that many pop songs were about love and young love as is Romeo and Juliet. Taking the hit songs of Max Martin plus one especially written by him, David West Read takes the story of Juliet onwards as if she hadn't died.  The original lyrics have been edited and chosen to fit the story and unsung dialogue added for clarification.  It is clever and original and fits the brief for a musical of Max Martin's back catalogue.
Swedish song writer and composer, Max Martin shuns interviews but he is, after Paul McCartney and John Lennon, the third most successful songwriter in the number and range of his songs for people like Jessie J, Britney Spears, Bon Jovi, Backstreet Boys, Pink, Katy Perry, Ariane Grande, Justin Timberlake and many others whose songs are in & Juliet.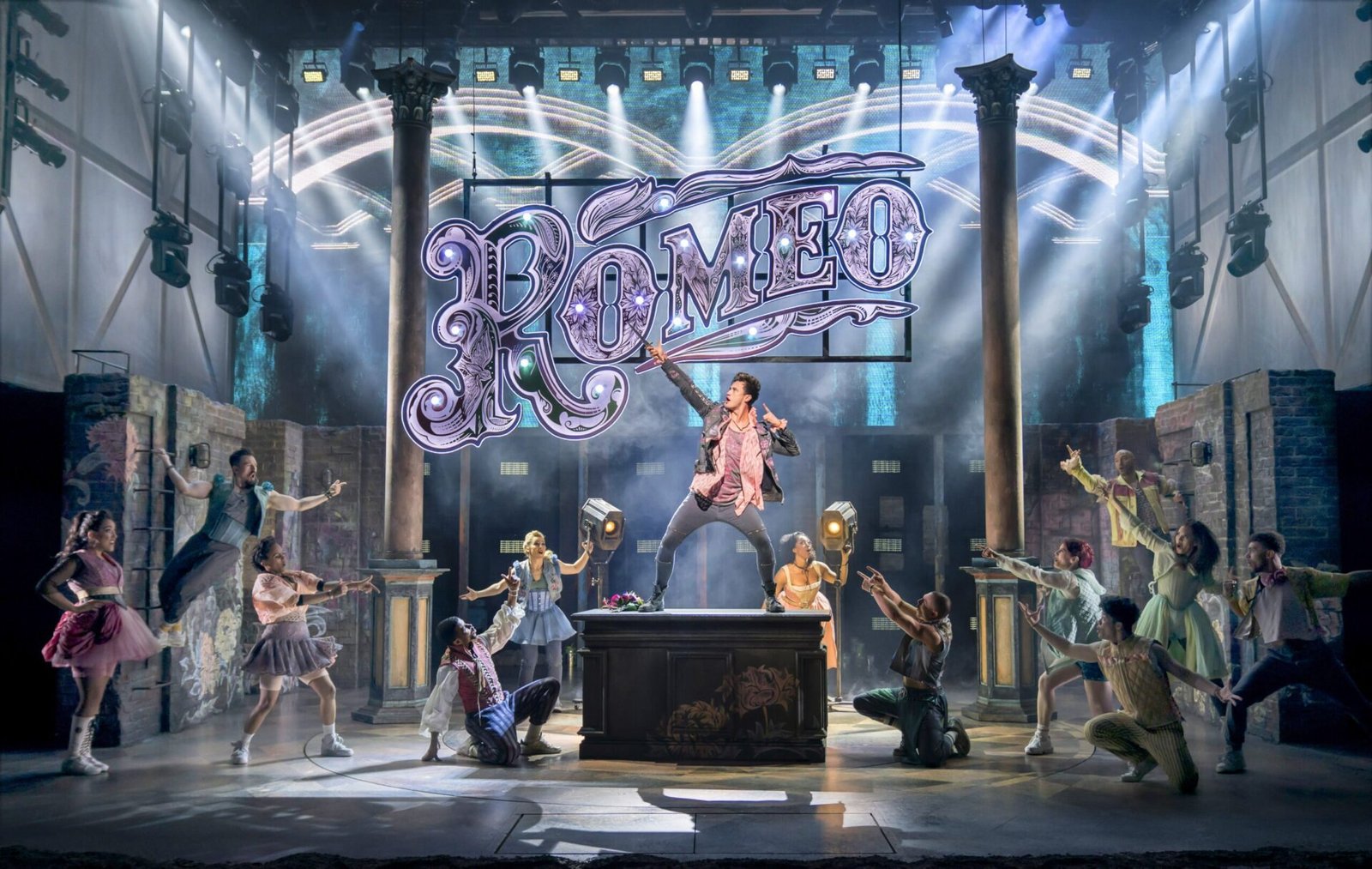 Cassidy Janson, plays Anne Hathaway, William Shakespeare (Oliver Tompsett)'s erstwhile wife, left in Stratford upon Avon, and who is determined to make Juliet's story more empowering.  I giggled at the return of Juliet's relative, Rosaline, whom we believed was Romeo (Jordan Luke Gage)'s first infatuation, along with a whole troupe of pretty girls claiming to be Romeo's girlfriend.  This procession of girls wrecks Juliet (Miriam-Teak Lee)'s idea that Romeo was first and only devoted to her.  It seems that the male in star crossed lovers has crossed stars with every other woman in Verona!
Miriam-Teak Lee is a powerhouse of voice, acting and dance as a vibrant and resilient Juliet.  It is no accident that she won the Olivier for Best Actress in a Musical at the Olivier Awards in October 2020 for the part of Juliet.  Cassidy Janson won the Best Supporting Actress in a Musical, and David Bedella as Lance won Best Supporting Actor in a Musical at the Olivier Awards in 2020.  & Juliet was also nominated impressively in five other categories, Best Original Score by Max Martin, Best Set Design by Soutra Gilmour, Best Lighting Design by Howard Hudson, Best Theatre Choreography by Jennifer Weber and Best New Musical.
David Bedella, long a favourite of mine since Jerry Springer the Opera, plays Lance a love interest for Juliet's nurse (Melanie La Barrie) with his twinkling looks aside to the audience.  His is a performance to relish. 
Jordan Luke Gage hot from his leading performance in Heathers the musical  reasserts himself as Romeo after Anne Hathaway's rewrite. 
You will love Soutra Gilmour's colourful sets often using the revolve in the dance scenes to increase the rock and roll excitement.  The lighting too is spectacular with lasers used at the Renaissance Ball.  & Juliet  is a wonderful rock musical and set to grace the Shaftesbury for some years to come.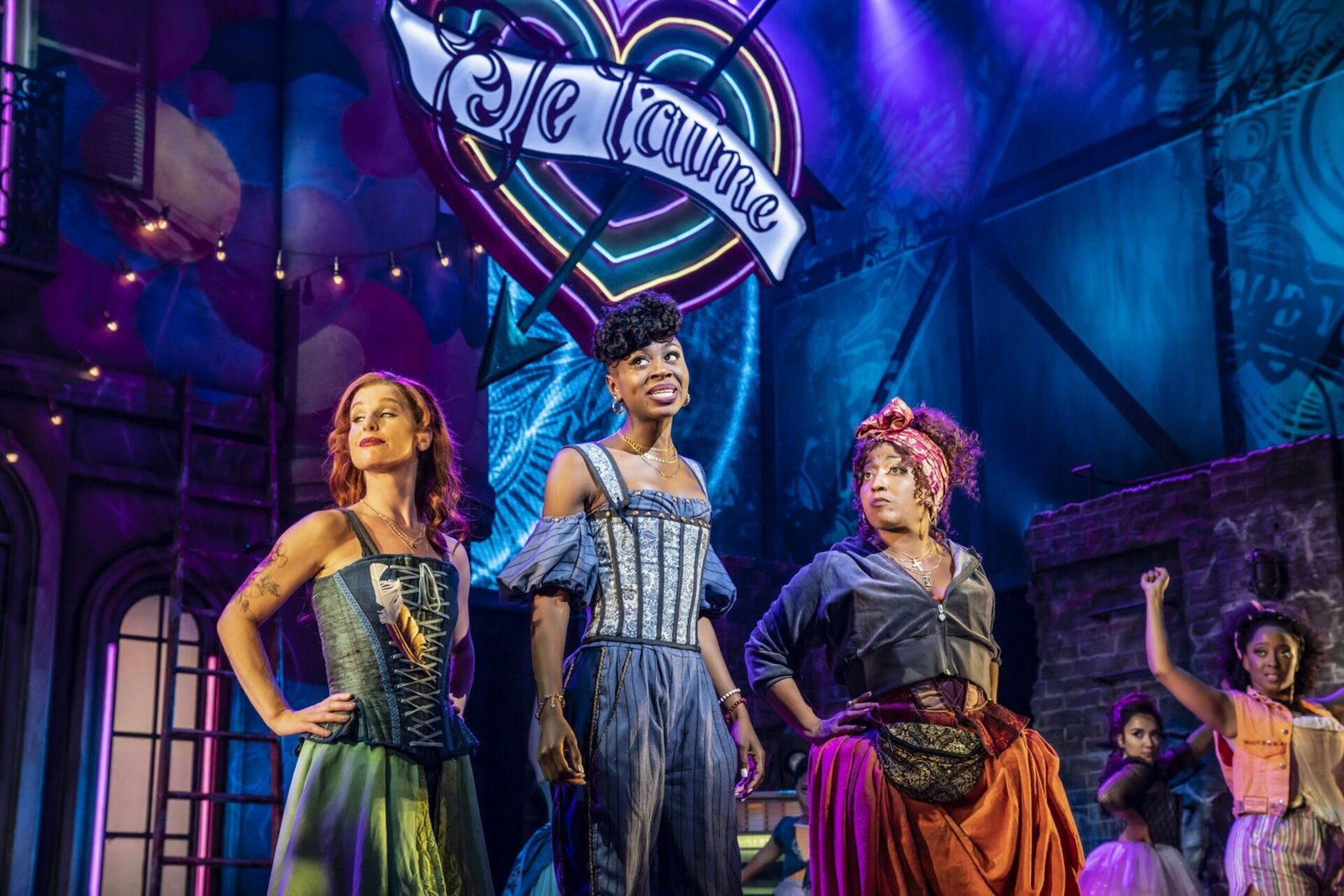 Musical Numbers with original recording artists
Act One
"Larger Than Life" – Backstreet Boys

"I Want It That Way" – Backstreet Boys

"…Baby One More Time" – Britney Spears

"Show Me the Meaning of Being Lonely" – Backstreet Boys

"Domino" – Jessie J

"Show Me Love" – Robyn

"Blow" – Kesha 

"I'm Not a Girl, Not Yet a Woman" – Britney Spears

"Overprotected" – – Britney Spears

"Confident" – Demi Lovato

"Teenage Dream" – Katy Perry
"Break Free"- Ariana Grande 

"Oops!… I Did It Again" – Britney Spears

"I Kissed a Girl" – Katy Perry

"It's My Life" – Bon Jovi
Act Two
"Love Me Like You Do" – Ellie Goulding

"Since U Been Gone" – Kelly Clarkson

"Whataya Want From Me" – Adam Lambert

"One More Try" – Original & Juliet number

"Problem" – Ariana Grande
 "Can't Feel My Face" – The Weeknd

"That's The Way It Is" – Celine Dion

"Everybody (Backstreet's Back)" – Backstreet Boys

"As Long As You Love Me" – Backstreet Boys

"It's Gonna Be Me" – *NSYNC

"Shape of My Heart" – Backstreet Boys

"Stronger" – Britney Spears

"Fuckin' Perfect" – Pink

"Roar" – Katy Perry

"I Want It That Way" – Backstreet Boys

"Can't Stop the Feeling" – Justin Timberlake