How many of us are there out there?
A Number!
"I cannot give you credit for that without blame for the other "
Bernard 2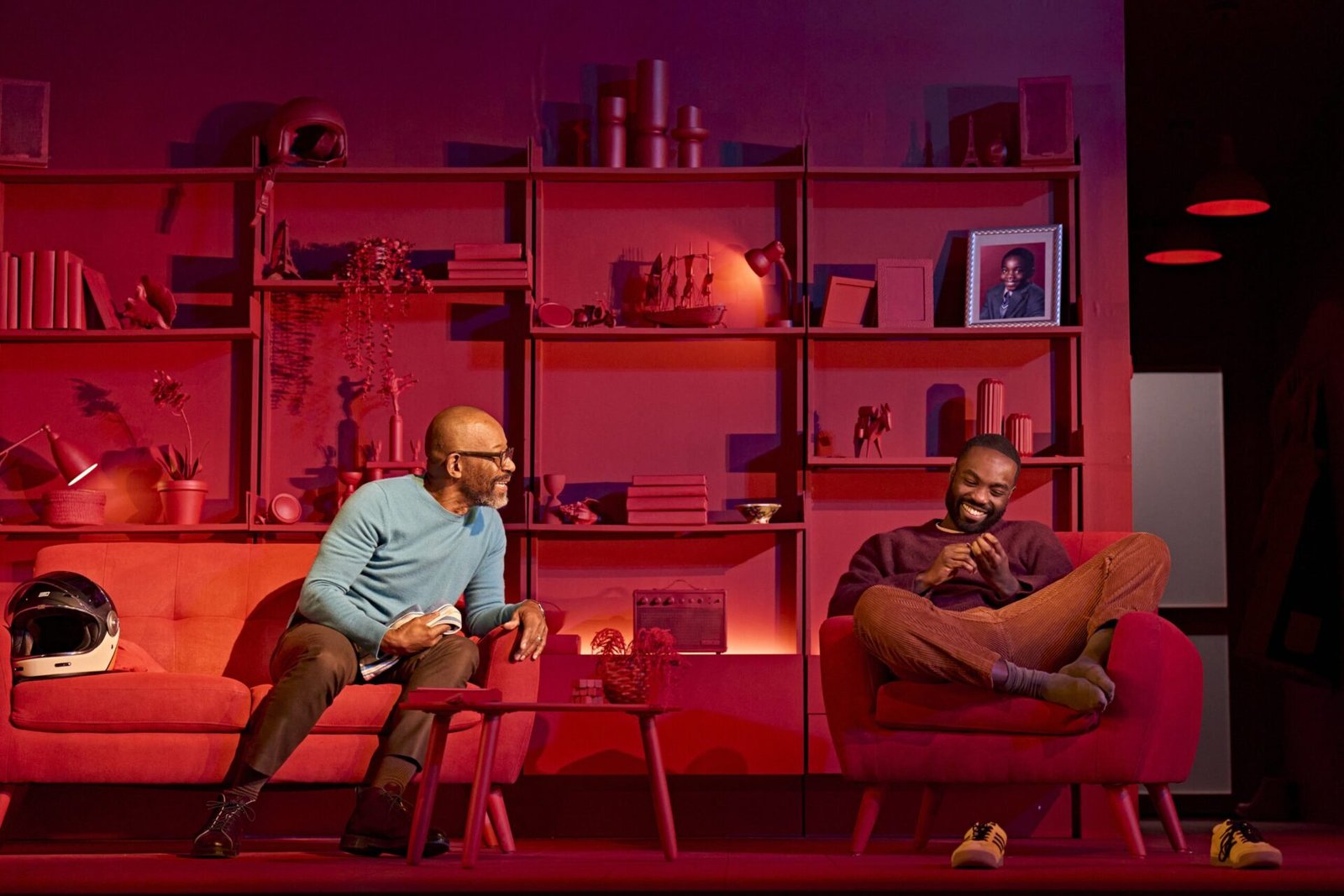 I first saw Caryl Churchill's play A Number at the Royal Court in 2002 with Michael Gambon and Daniel Craig and directed by Stephen Daldry. It was memorable but slightly difficult to decipher because all three sons were dressed identically.  In Lyndsey Turner's production, there is clarity where once there was mystery. 
Lennie James and Paapa Essiedu play the father Salter and three of his batch of cloned sons.  The very act of cloning is in itself a challenge to the sense of self and individuality for these men.  The first one we meet wants to know if he is the first but his father doesn't tell the truth.  Salter, the father, talks about litigation and suing someone for the loss of identity.  He implies that the cloning of "a number" was carried out without his consent.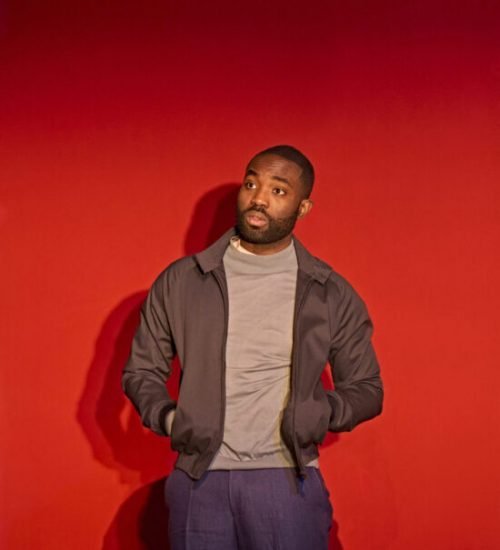 Designer Es Devlin who usually collaborates with Lyndsey Turner has designed a set, an otherwise ordinary kitchen and living room, but everything is red and it is bathed in red light.  Bernard 2's orange jacket merges into the background in a curious dystopian effect as if he is a part of the household.  Bernard 2 is the first one we meet but he may not be the first, just one of "a number". 
Bernard 1 wears a different jacket and is edgier than Bernard 2.  Salter is authoritative throughout and suggests suing whoever it was who cloned his sons.  It seems that he agreed to the cloning of a single son but not to multiples.  The big debate here is the differences implied by nature and nurture; same genes, differing outcomes.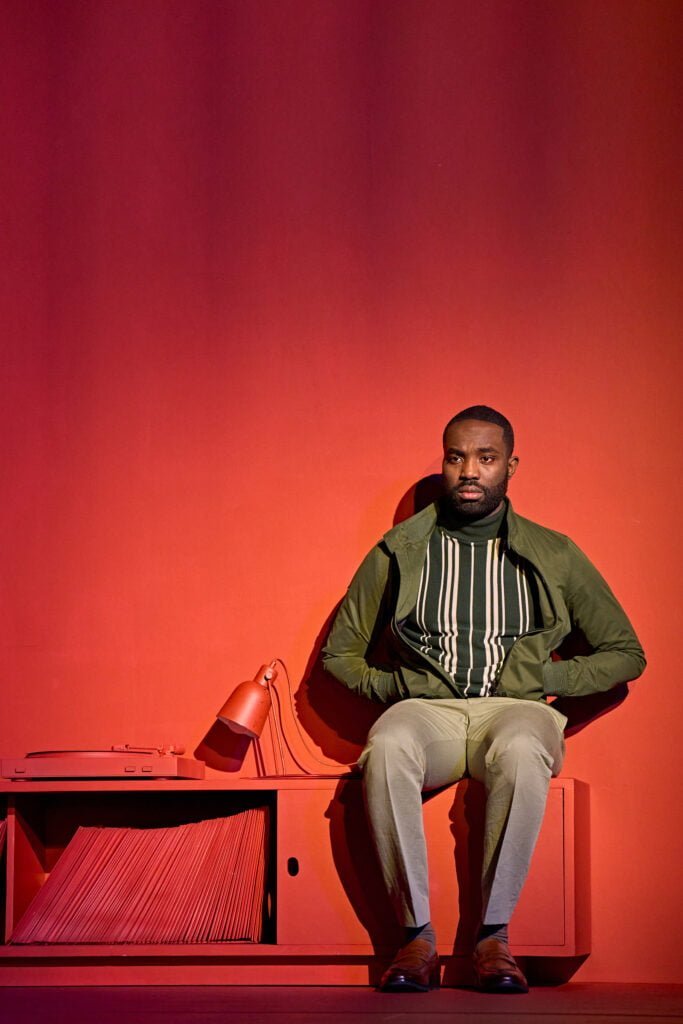 A Number  is even closer to reality than it was in 2002 with the recent availability of DNA testing and the data base to those researching family history.  Maud Dromgoole's play Mary's Babies  details Mary Barton's 1940s fertility clinic and, unknown to the mothers, at least 600 babies were fathered by the same man, her husband. 
After Salter loses both sons, he meets Michael Black (Paapa Essiedu) who seems to be American, is happily married and has three children of his own.  Michael Black is not interested in his genetic origins or how he came about. Although it is only an hour long, A Number  is tightly constructed and compulsive viewing.  Paapa Essiedu has the most challenging task of tackling three distinct men, each with a different accent.  Lennie James as Salter is faced with some unsettling questions about his treatment of Bernard 1 from both Bernards, which he will try to prevaricate. 
What if science gave us the chance to restart, to turn back the clock on our mistakes?  Would we accept the chance? 
A Number

Written by Caryl Churchill
Directed by Lyndsey Turner
Cast
Starring:
Lennie James
Paapa Essiedu
Creatives
Director: Lyndsey Turner
Set Designer: Es Devlin
Costume: Natalie Price
Lighting Designer: Tim Lutkin
Sound Designer: Donato Wharton
Information
Running Time: One hour without an interval
Booking to 19th March 2022
Theatre: 
Old Vic
The Cut
Waterloo
London SE1 8NB
Tube/Rail : Waterloo
Telephone: 0344 871 7628
Website: oldvictheatre.com
Reviewed by Lizzie Loveridge
at the Old Vic
on 2nd February 2022