"Marking with unconscious bias"
Asha
Two British Asian sisters, both are at secondary school, one nearing the end and looking at university entrance to SOAS and the other, younger and hoping to buy a pet hamster.  The elder girl Asha (Safiyya Ingar) is studying hard and getting involved in political history; the younger Bettina (Anoushka Chadha) is being bullied on the bus home from school.  The playwright of Two Billion Beats, Sonali Bhattacharyya is a graduate of the Royal Court Young Writers Programme and is under contract currently to the Almeida Theatre and The Kiln. 
Both girls are experiencing what it is like to be British and Asian.  Asha has been studying Mahatma Gandhi, the campaigner for independence for India and she finds out that in 1932 Gandhi vowed "to fast until death" against the British government plans to give the "Untouchables" a separate election. 
Speaking up for the "Untouchables", Asha discovers BR Ambedkar who had won a scholarship for backward caste students to complete a PhD at Columbia University. Ambedkar was arguing for the "Communal Award of 1932" which would give a separate electorate to members of his caste.  Gandhi continued to support the lowest caste but chose slow reform but Ambedkar "made it his life's mission to uproot Caste."  An academic Meena Dhanda who has made a study of caste, writes an article in the theatre programme about the differing views of Gandhi and Ambedkar.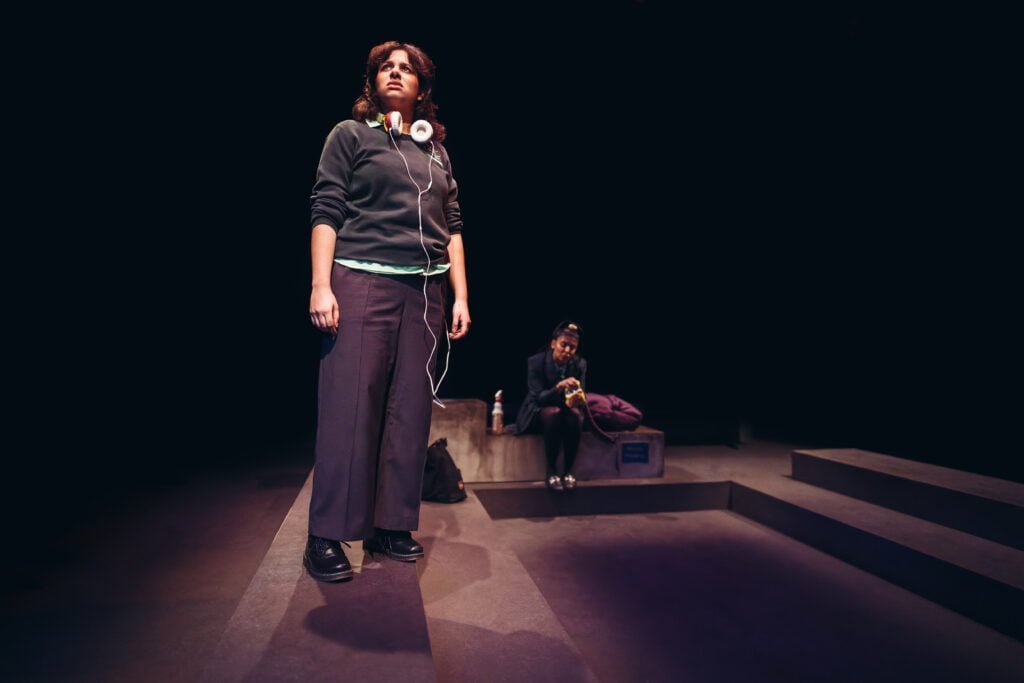 Asha gets a strong mark of 85% for her essay on Gandhi and Ambedkar and embarks on another, this time about the Pankhursts and the suffragette movement.  She concentrates on Sylvia Pankhurst, one of Emmeline's daughters who became a pacifist and openly disagreed with her mother and sister.  Asha's mark for the Pankhurst essay earns only 65% and the disproval of her teacher, important to her university ambitions.
Having worked in university complaints on matters of inalienable academic judgment, I especially enjoyed Asha challenging her teacher's marking of the Sylvia Pankhurst essay, explaining that she feels she has been the victim of unconscious bias in the marking.   
Asha advises Bettina on the bullying on the bus, telling her to speak out to get the support of the other passengers with ultimately disastrous results.  Instead of reading about political activism, Asha helps out someone who is seen as less bright and was one of the bullies.  Two Billion Beats is about Asha's journey.  Although the subject is serious there is also much to smile and laugh at in the conversation between the sisters. 
The performances are excellent from both actors and the playwright grapples with big ideas through their dialogue.  Nimmo Ismail is a writer as well as a director and keeps the play involving as we explore what battles these young women will face.  This play will involve some homework for most to fully appreciate its historical themes but is thoroughly worthwhile.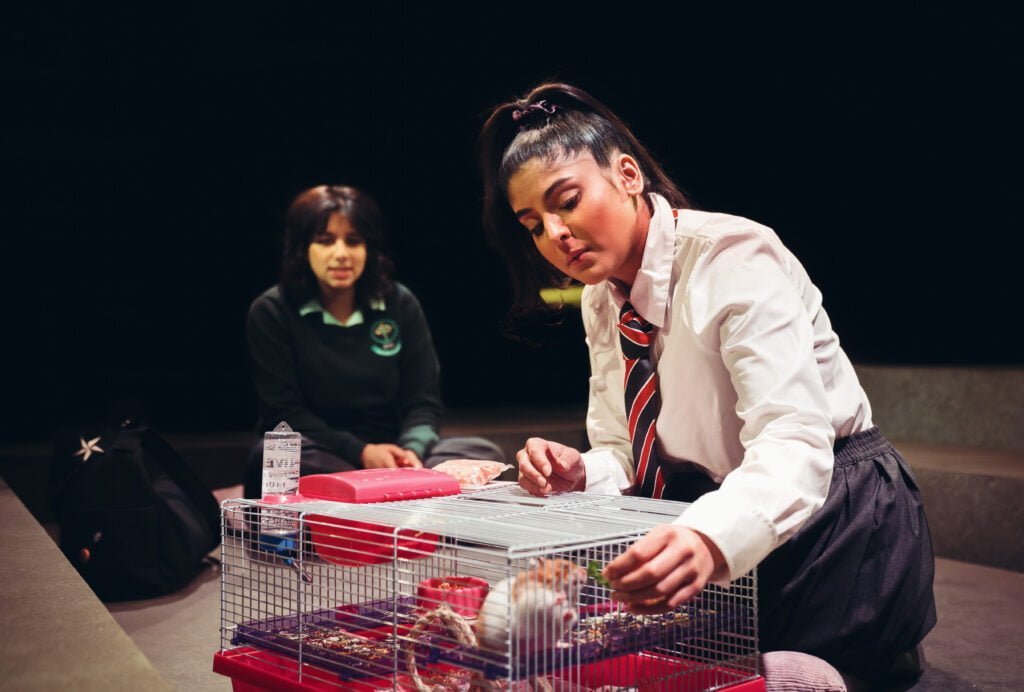 Two Billion Beats
Written by Sonali Bhattacharyya
Directed by Nimmo Ismail
Cast
Starring:
Annoushka Chadha
Safiyya Ingar
Creatives
Director: Nimmo Ismail
Designer:  Debbie Duru
Movement Design: Chi-San Howard
Lighting Designer: Alex Fernandes
Sound Designer: Tingying Dong
Information
Running Time:One hour 20 minutes witout  an interval
Closed 5th March 2022
COMING BACK Booking 20th January 2023 to 4th February
Website: orangetreeteatre.co.uk
Theatre:  
Orange Tree Theatre
1 Clarence Street,
Richmond,
Surrey
TW9 2SA
Phone: 020 8940 3633
Rail/Tube: Richmond
Reviewed by Lizzie Loveridge
at the Orange Tree
on 9th February 2022