Much Ado About Something!
"Shall quips and sentences and these paper bullets of the brain awe a man from the career of his humour?"
Benedick
Benedick suggests he was only having a laugh by mocking Beatrice all the time.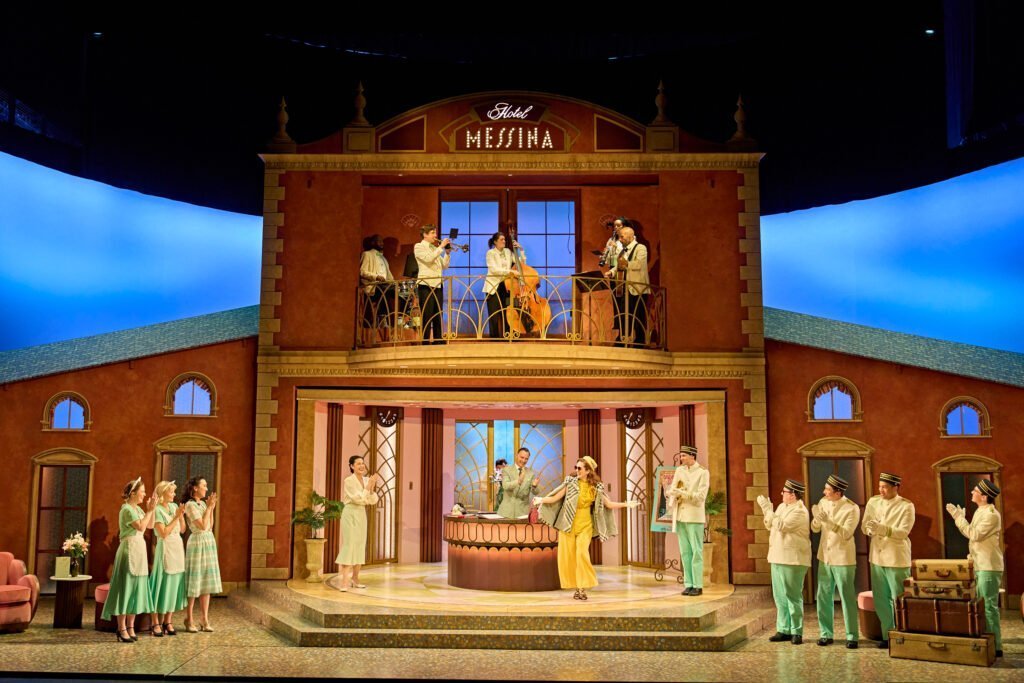 At a crucial point of the action Benedick unwisely hides (purists look away now) in the waste compartment of a portable Ice Cream stall to eavesdrop on his friends. Inevitably they rain litter, old ice cream scoops, and even Sprinkles, down upon him. And we are tense to see with what, if any, dignity he finally emerges.
And this can stand as a metaphor for Simon Godwin's new production of Much Ado about Nothing. This is not usually thought of as one of Shakespeare's Problem Plays. But it does pose the problem of how to attract a young audience averse to Elizabethan costume and banter to a show which has a creaky plot, is tainted by misogyny, and dominated by two very gobby characters.
One solution is to update the setting and disguise it as a mocking, quick-fire, inventive, actor-friendly, musical tribute to screwball comedy. In short, a romp.
So Much Ado is relocated to a fantasy Art Deco Hotel Messina in Sicily (a fine imposing set by Anna Fleischle). This is a world that we think we know so well. Katherine and Cary, Fred and Ginger, Cary and Rosalind, are just around the corner and while we wait we have their Elizabethan originals, Beatrice and Benedick. (Katherine Parkinson and John Heffernan) to enjoy.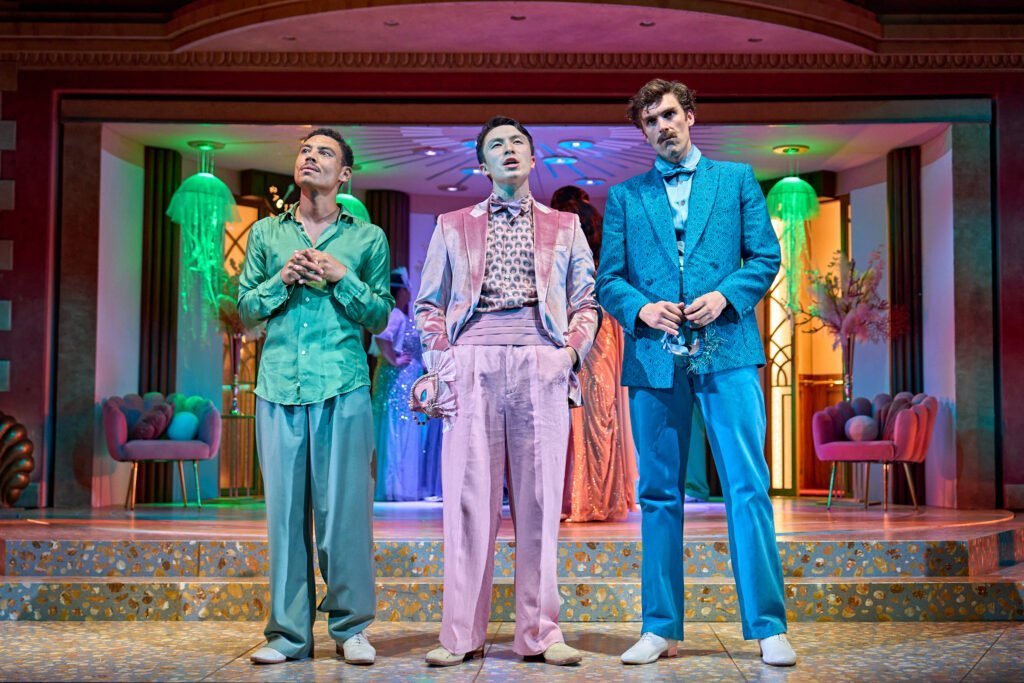 An escapist world where the cast change their countless costumes (camping equipment by Evie Gurney) at the speed of light (thanks to an army of assistants). Saunas and powder rooms rise from the trap room to dazzle us.
There are gags galore, dance numbers, slapstick routines, and even Feathered Fan tableaux. All help to make Beatrice and Benedick's mildly hostile banter and implausible reversal of feeling disappear like cigar smoke in a sirocco. We'll soon be out in the break to relax and recover.
Then . . . Ioanna Kimbook's vulnerable young Hero is emotionally destroyed in public on her wedding day. Fiancé Claudio (Eben Figueirdo), a hitherto unconvincing warrior and gibbering goof unhinged by Cupid, proves his virility with a coolly sadistic demolition of his one true love.
Of course he has been tricked into this by three villains, as you will certainly know, but given the frothy hedonistic atmosphere that has been so carefully established, this is the emotional equivalent of serving steak tartare on a bed of apple pie and ice cream. The comic business of Dogberry and his officers adds Sprinkles to this dish. (The Critics' Dining Club offers an adventurous menu with great metaphorical potential.)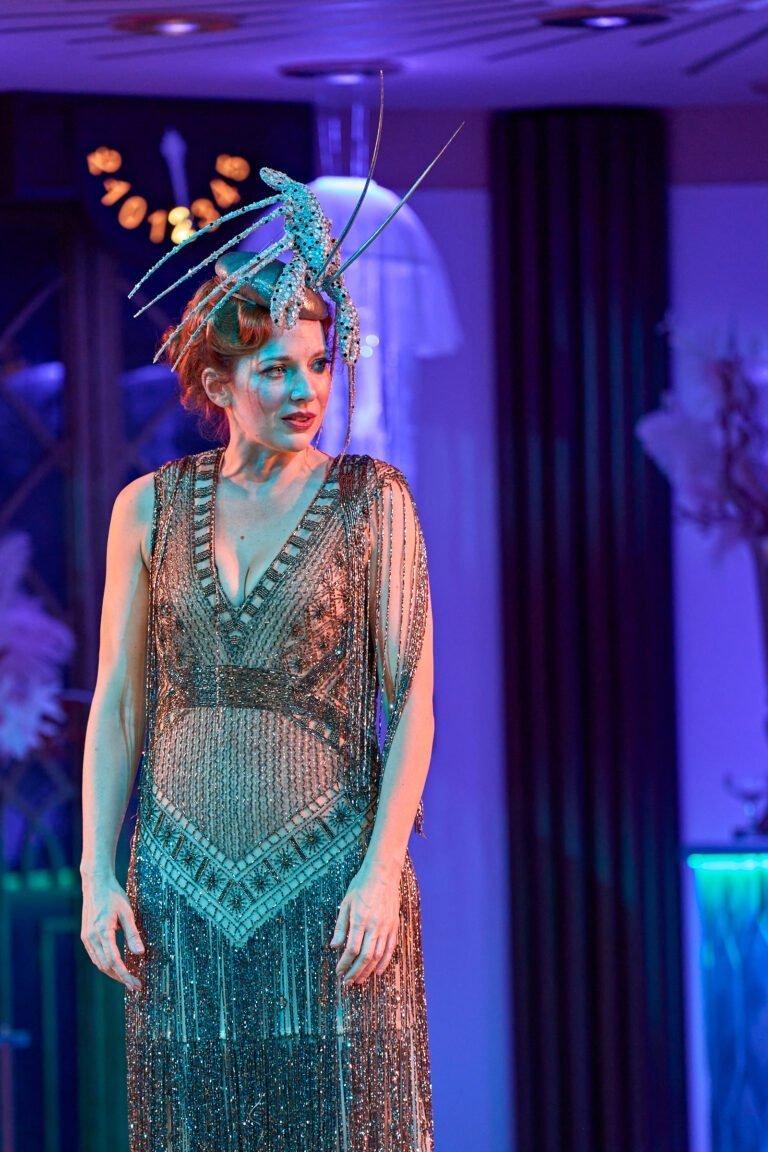 The audience laughs when the officiating Friar says, "I have an idea how to sort this out." They remember what a good job one of his brethren did for Juliet and Romeo. And of course it is the same idea.
But before poor Hero is forced to pretend to be dead then to be her own cousin and take another enormous chance by marrying Claudio (when she could get well away on a boat) she is allowed to put some emotional heft into reciting the sonnet "When, in disgrace with fortune and men's eyes, I all alone beweep my outcast state…" and remind us of the Patient Griselda horror story so creepily popular in the Middle Ages.
Wendy Kweh and Rufus Wright as Hero's parents keep up this heat with their all too believable domestic set-to. Katherine Parkinson and John Heffernan find their mojo at last when Beatrice and Benedick appear genuinely to bond at the sight of Hero's distress. Perhaps both have been humanised out of their egotism. But do they then take another twist when she shames him into killing Claudio and he vehemently agrees? Have we wandered into another, darker play?
No. The plot unravels faster than a spin doctor's defence and we're all dancing and laughing again.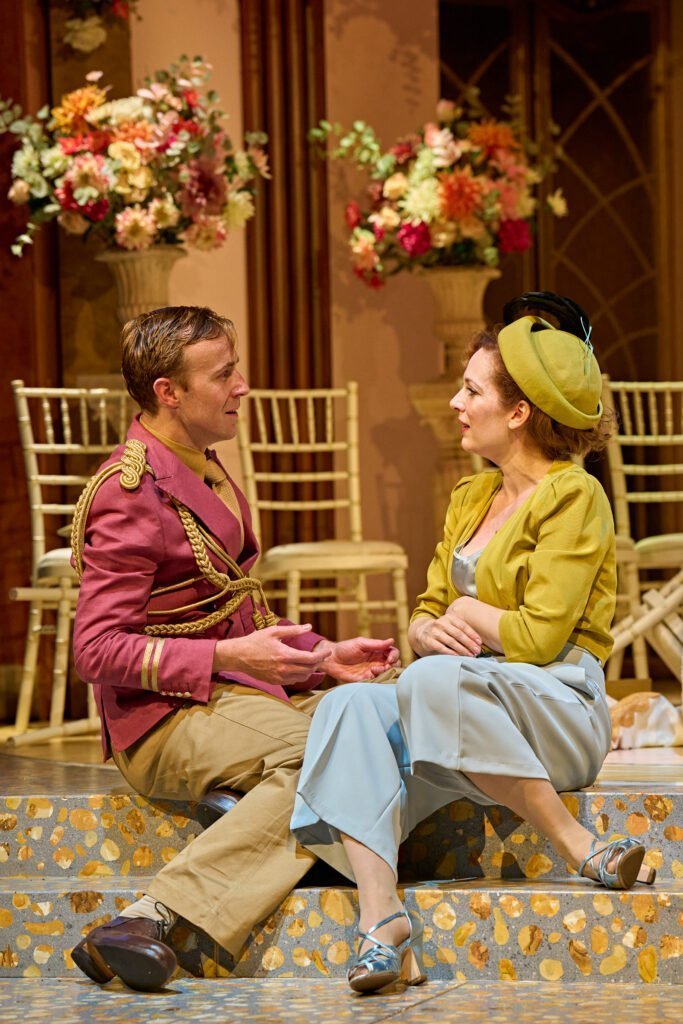 Of course there is much to enjoy in this spirited production. The live Band and music are a treat, as are the dance and movement. Newcomer Phoebe Horn as Margaret the maid contrives to steal two scenes from the illustrious company, one by talking too loud and the other just by working her face.
Is this Shakespeare as pantomime? Where a familiar story is a Christmas tree on which to hang whatever takes your fancy as long as it is pretty, funny, and obscures its core of pain? Or is it just fun?
If so, look out for future productions when three of the Feathered Fans are used to weave a spell around Macbeth. Or see Cordelia banished because she refused to join her sisters' fan dance celebrating their Father's retirement… Those things are expensive, you know, so expect them to be recycled while removing some of the sting from the tragic.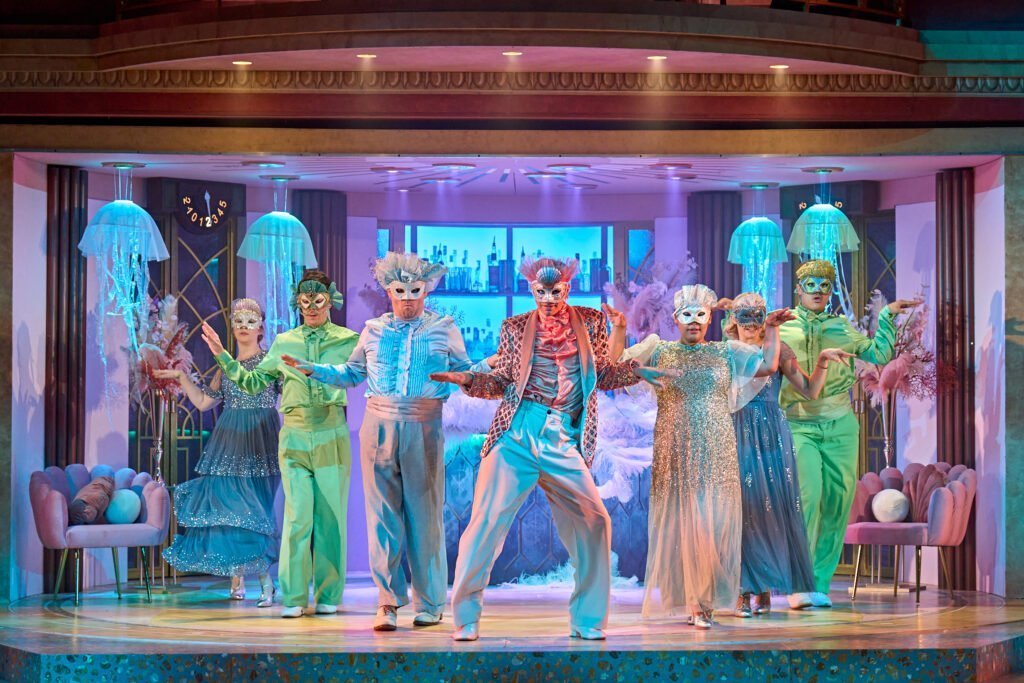 Much Ado About Nothing
Written by William Shakespeare
Directed by Simon Godwin
Cast
Starring:
Rufus Wright
Al Coppola
Ashley Zhangazha
Brandon Grace
Celeste Dodwell
David Fynn
David Judge
Eben Figueiredo
John Heffernan
Katherine Parkinson
Marcia Lecky
Mateo Oxley
Nick Harris
Wendy Kweh
Ioanna Kimbook
Ewan Miller
Kiren Kebaili-Dwyer
Olivia Forrest
Ashley Gillard
Phoebe Horn
Creatives
Director: Simon Godwin
Set Designer: Anna Fleischle
Costume Designer: Evie Gurney
Composer: Michael Bruce
Movement Director: Coral Messam
Musical Director: Dario Rosetti-Boneti
Lighting Designer:  Lucy Carter
Sound Designer: Christopher Shutt
Fight Director: Kate Waters
Information
Running Time:
Two hours 30 minutes with an interval
Booking until 10th September 2022
Theatre:
Lyttelton Theatre
Reviewed by Brian Clover
at the Lyttelton Theatre on 22nd July 2022