Shining the light on race, class and politics
Ore:  "Can I ask you something?"
Wunmi: "It's a free country.
Ore: "Is it?"
Set in a multi-million pound house in East London, a British Nigerian family are celebrating the father's 60th birthday.  Segun (Maynard Eziashi) is a wealthy psychotherapist with several books to his name, and his wife Tiwa (Donna Berlin) volunteers at a women's refuge.  Their children are Ore (Gloria Obianyo) a disaffected trainee doctor who has plenty of prickly attitude and Bayo, a mild mannered policeman (Simon Mayonda) who is married to an overworked Labour MP and career politician, Amina (Mercy Ojelade). 
This family live in a luxury house with the beautiful glass and steel kitchen designed by Paul Wills with French windows, of floor to ceiling glass, leading onto the garden.  While the others wish to celebrate, Ore wants to discuss racism in the community and the NHS.  Ore has seen a man Josiah die from NHS misdiagnosis and had previously visited him at home and met his wife, Wunmi (Toyin Ayedun-Alase). 
After her husband's death Wunmi comes to Ore and asks for her help in ending her life.  Wunmi has a very small boy baby, August.  Ore ostensibly agrees but on the condition that Wunmi comes to her home for a week, allowing Tiwa to work with her in a therapeutic role, hoping Wunmi's suicidal wishes can be diminished.  This week for activist Wunmi is the clinic of the title.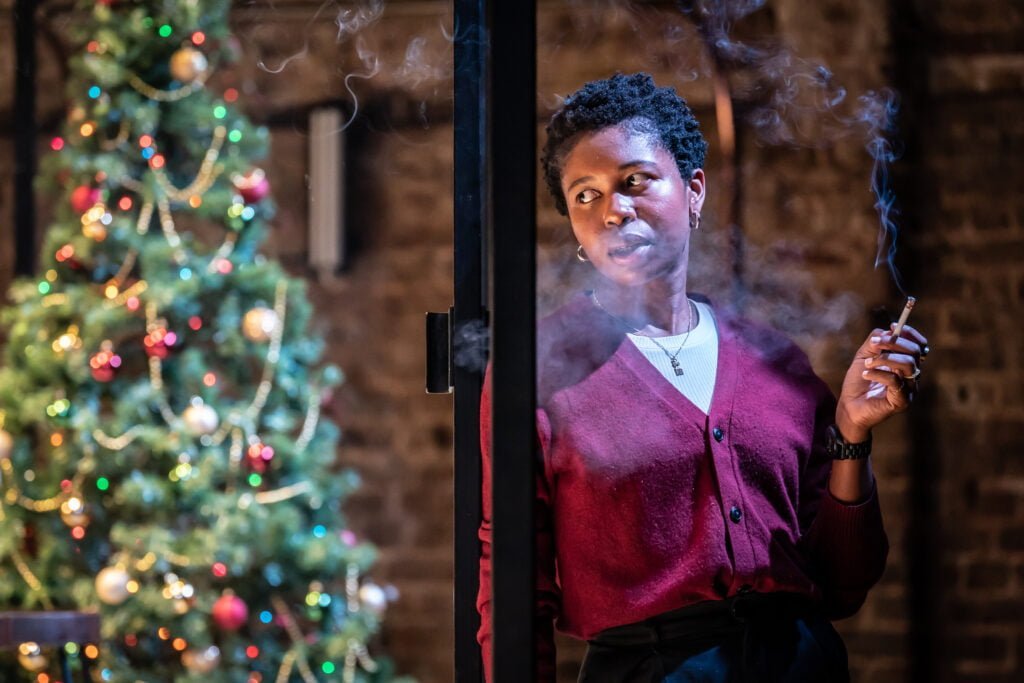 At first Wunmi is dazzled by their affluent lifestyle and their beautiful house.  The subject of politics comes up and it emerges that Segun and Tiwa are Conservative voters.  In a ultra fresh reference someone mentions Kwasi Kwarteng and James Cleverly, two newly appointed inner cabinet appointees with Black heritage. So within this family we have different politics with each generation, except that Bayo as a policeman is committed to upholding law and order.  
Tiwa and Wunmi bond with the excitement of infatuation at discovering a new friend and Tiwa practises her grandmothering skills on Wunmi's baby.  Segun too is stimulated by Wunmi's presence and wants to write a book about her. Throughout this play are fizzing electrical flashes underlining the influence and questions Wunmi's interaction with the family raises.  This brings a magical realism dimension to the production. There are verbal reference to letting it burn as tensions implode within the family.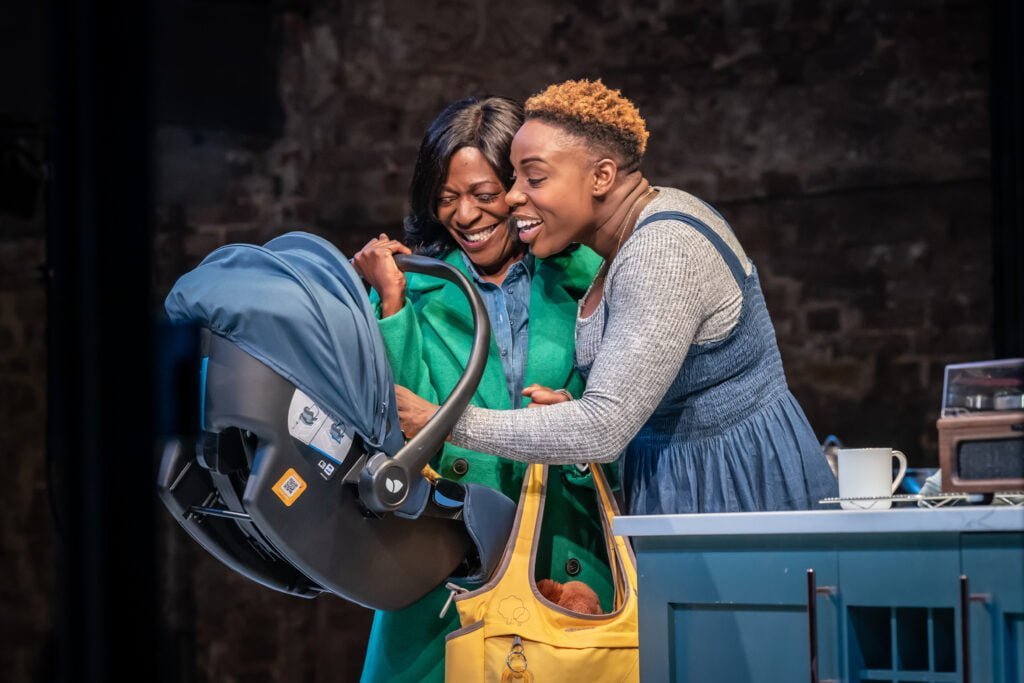 I found Ore, the junior doctor, the most interesting character, angry and brave enough to state the unpopular and questioning everyone else.  Ore's reaction when she finds her mother's protégé Wunmi wearing one of Ore's dresses is priceless.  Of course, Gloria Obianyo is a rising star, who brings so many layers to her role.  Donna Berlin too brings complexity to Tiwa as we travel on her journey to activism.  Sadly Segun falls into a stereotypical male situation which is a simplistic conclusion for him.   
There are many themes in Dipo Baruwa-Etti's play, some looking at race and class and the assumptions made about black people who are professionally successful.  For example, the quizzer and barrister Shaun Wallace finding people assuming he is the one on trial or police stopping athlete Linford Christie in his new car thinking it must be stolen.  Ore mentions the dreadful statistics on black women and loss of their babies compared to white mothers.
There are no neat endings in The Clinic but that may reflect the lack of neat endings in life. Dipo Baruwa-Etti's writing is involving.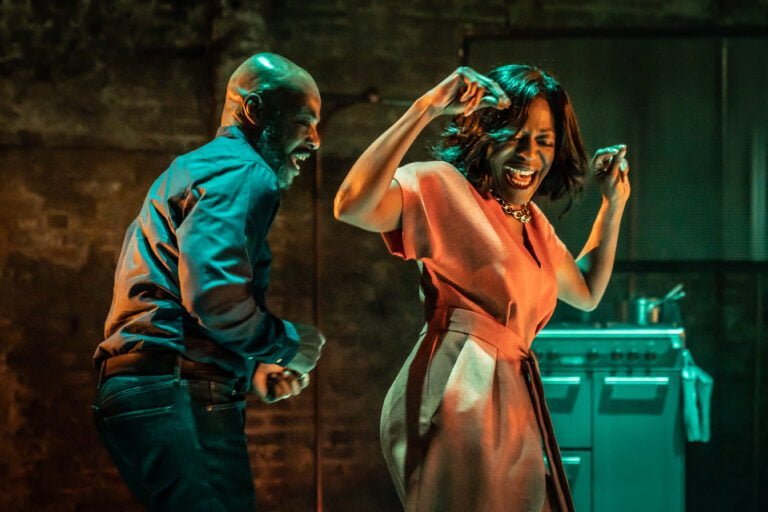 The Clinic 

Written by Dipo Baruwa-Etti
Directed by Monique Touko
Cast
Starring:
Donna Berlin
Gloria Obianyo
Maynard Eziashi
Mercy Ojelade
Simon Manyonda
Toyin Ayedun-Alase
Creatives
Director: Monique Touko
Designer: Paul Wills
Choreographer: Lanre Malaolu
Composer: Shiloh Coke
Lighting Designer: Matt Haskins
Sound Designer: Christopher Shutt
Video Designer:  Tal Rosner
Fight Director: Maisie Carter
Information
Running Time: Two hours 15 minutes with an interval
Booking to 1st October 2022
Theatre: 
Almeida Theatre 
Almeida Street
London N1 1TA
Tube: The Angel
Reviewed by Lizzie Loveridge 
at the Almeida
at the evening performance 
on 12th September 2022