"You're more likely to walk into an oncology ward and not be able to move for spooks."
Sam on over population of spirits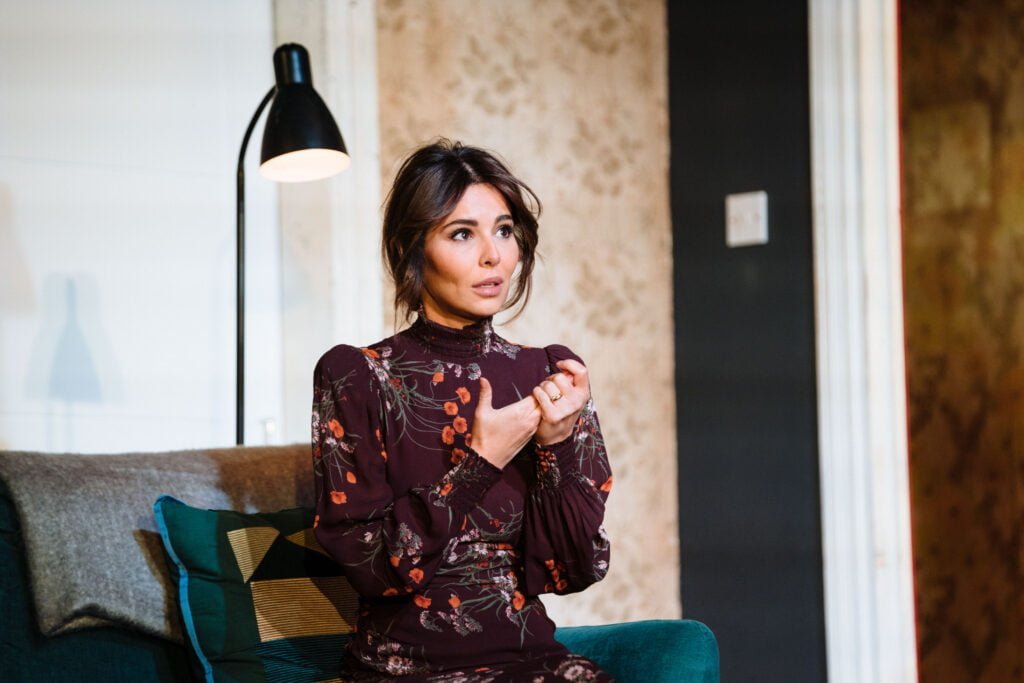 There are two genres of plays which sell well in London's West End.  The two outstanding examples are The Mousetrap and The Woman In Black, both have record breaking runs.  They are of course the murder mystery and the ghost story.  
2.22 A Ghost Story may be setting a record of its own as it has already been on at four theatres in its 18 month run.  It opened in August 2021 at the Noël Coward, moved to the Gielgud, then the Criterion and now is on at The Lyric in Shaftesbury Avenue.  
The critics' rule is the same for both murder mysteries and ghost stories – do not give away any surprises, leave your audience free to jump out of their seats and, if necessary, omit a cast member from the theatre programme.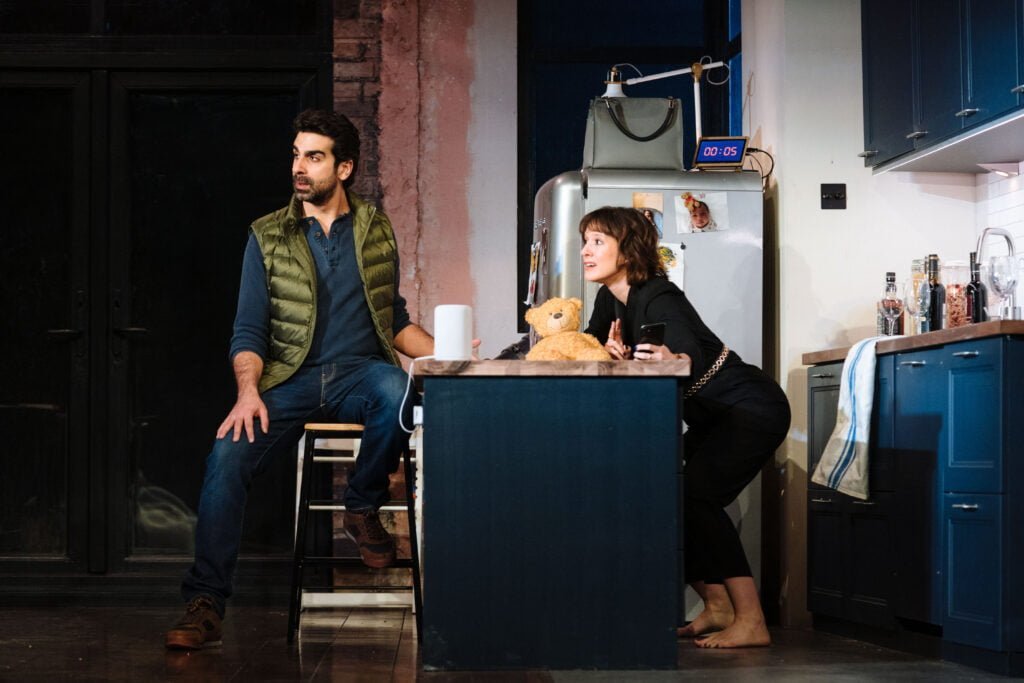 Danny Robins who has written 2.22 A Ghost Story crafted the podcast The Battersea Poltergeist based on fact.  Cheryl formerly known as Cheryl Cole takes the lead in her first acting role in which she is surprisingly confident and competent although there are moments when she shouts rather than projecting anger. 
Cheryl is the fifth actor to play Jenny who, with her husband and new born baby Phoebe, has newly moved into an old house needing renovation. Anna Fleischle's set shows the layers of peeling wallpaper on the walls of this Victorian house.  The house may not be finished but Jenny and her husband Sam (Scott Karim) are holding their first dinner party.  The guests are Sam's friend from university, Lauren (Louise Ford) and her new squeeze Ben, a builder (Jake Wood of Eastenders fame as Max). 
Cheryl has heard footsteps walking round the cot, in the baby's nursery, above her living room and is convinced that the house is haunted.  She hears the ghost at 2.22am.  Sam, with scientific credentials, he is a biologist, is convinced that ghosts do not exist but Ben differs.  He has previous experience in overnight ghost hunting expeditions  designed to find hauntings and listens to Jenny.  Lauren has an open mind.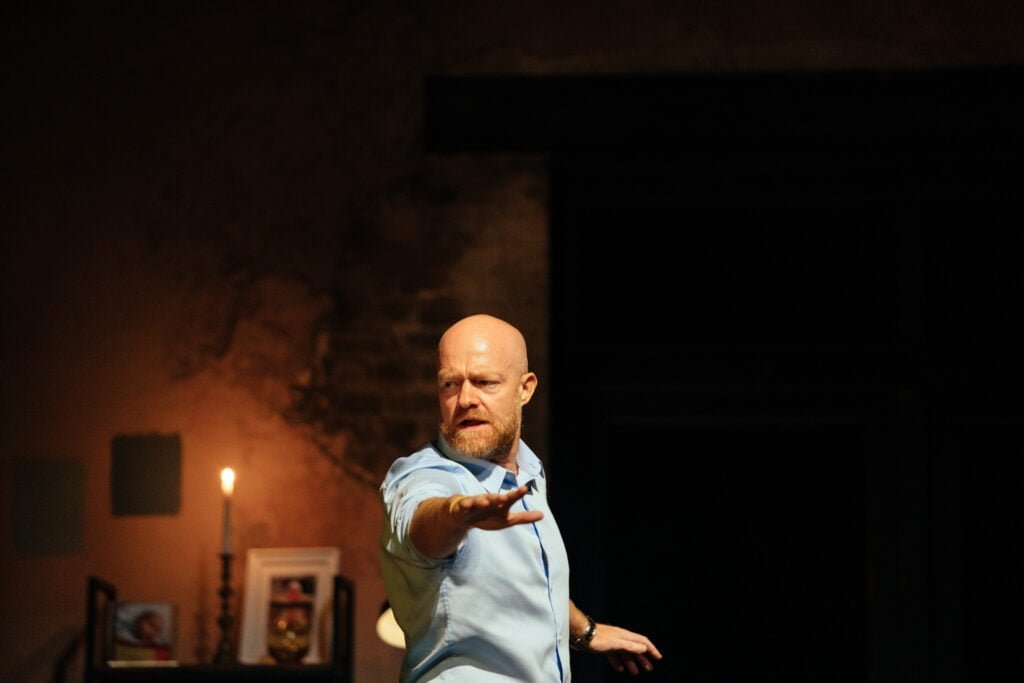 Matthew Dunster is an experienced director and gives us a polished performance from his cast. 
The scream of urban foxes from sound designer Ian Dickinson are scarily enhanced by a lighting coup from Lucy Carter and are enough to startle the audience although they won't give you nightmares.  Many in the audience were returning, showing that this ghost story is maybe more about fun than traumatic denouement.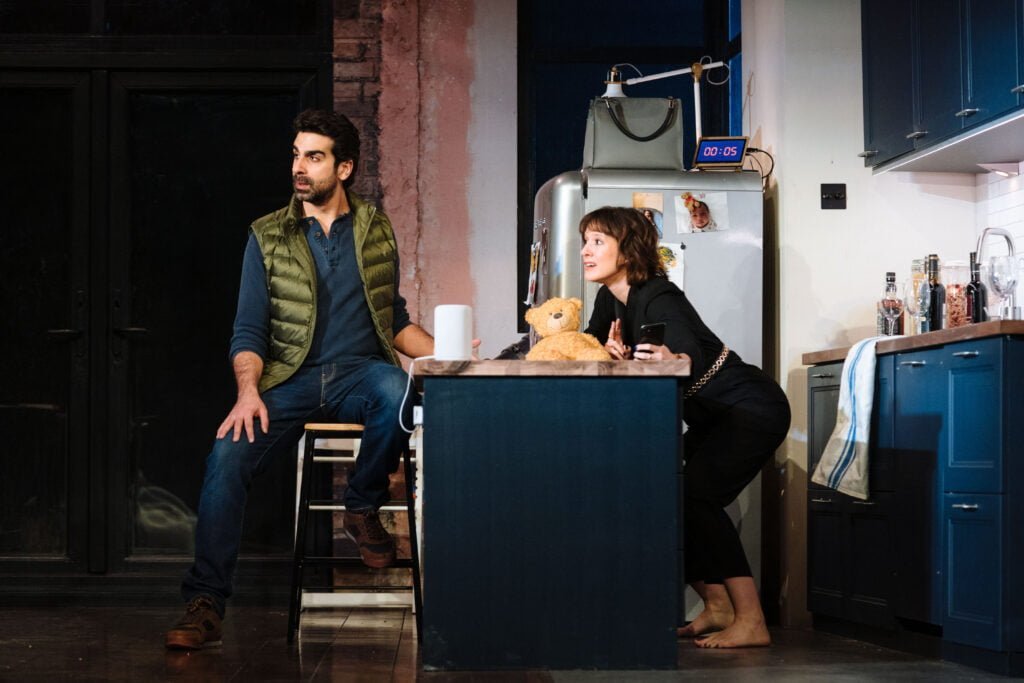 2.22 A Ghost Story

Written by Danny Robins
Directed by Matthew Dunster
Cast
Starring:
Cheryl
Louise Ford
Scott Karim
Jake Wood
Steve Chusak
Ben Cutler
Florence Odumosu
Gemma Yates-Round
Creatives
Director: Matthew Dunster
Set Designer: Anna Fleischle
Costume Designer: Cindy Lin
Lighting Designer: Lucy Carter
Sound Designer: Ian Dickinson
Information
Running Time: Two hours  with an interval
Booking to 23rd April 2023
Theatre: 
Lyric Theatre
29 Shaftesbury Avenue
London W1D 7ES
Box Office: 0330 333 4812
Tube: Piccadilly Circus
Reviewed by Lizzie Loveridge
at the Lyric Theatre on 2nd February 2023