For Black Boys Who Have Considered Suicide When the Hue Gets Too Heavy
"We'll continue to only dance in the deepest depths of our  shadows . . . And will continue to shine . . . even in the dark. "
Jet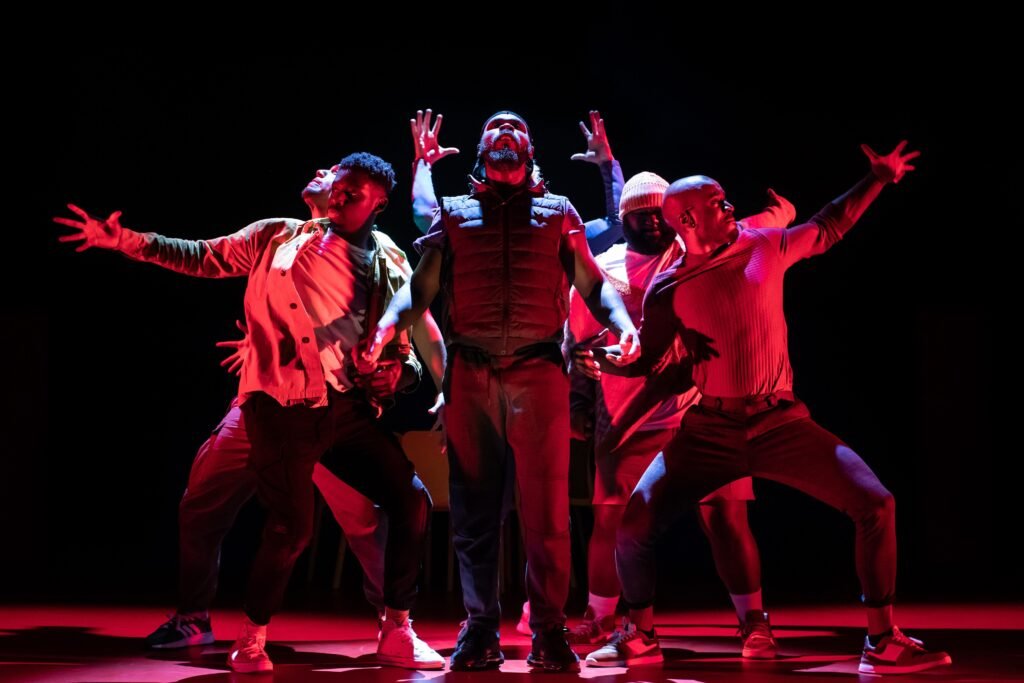 Rarely does a new play capture the imagination the way For Black Boys Who Have Considered Suicide When the Hue Gets Too Heavy does with its infectious mix of real life dramas, issues of masculinity and identity, family, sexuality and mental health.  Inspired by Ntozake Shange's 1975 play For Colored Girls Who Have Considered Suicide / When the Rainbow Is Enuf, Ryan Calais Cameron's work is a kaleidoscope of characters and situations excitingly staged with state of the art lighting by Rory Beaton.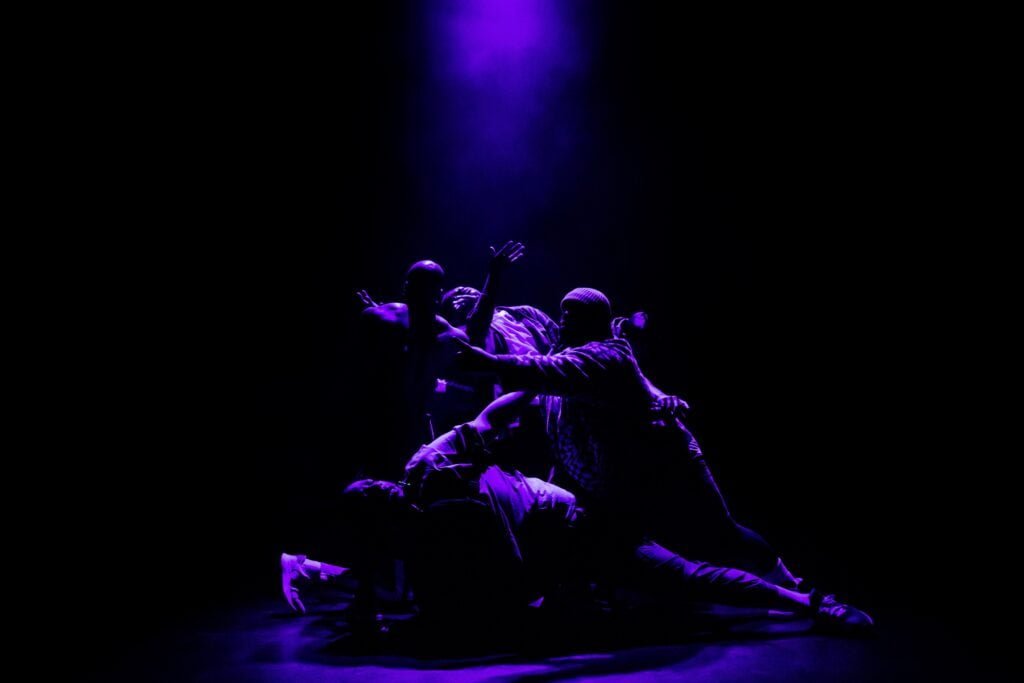 Playing Jet is Dance Captain Nnabiko Ejimofor and he dances the spectacular introduction to the play with jerking movement reflected in the clarity of lighting colour.  Theophilus O Bailey's outstanding movement is key to the energy and impact of this visual show which is also insightful, making you reflect on the experiences for black men, many of which are unfair and the result of prejudice or injustice.  The night I saw the show at the Apollo,  a  significantly black and young audience were appreciative of Ryan Calais Cameron's message.  But this show is more about affirmation and support than it is about the negatives of life as a "black boy".  It is also very funny as the characterisations are developed for each member of the cast and they question each other.  They talk about the Jamaican patois slang which is adopted by young men, despite their parents coming from Ghana and Nigeria!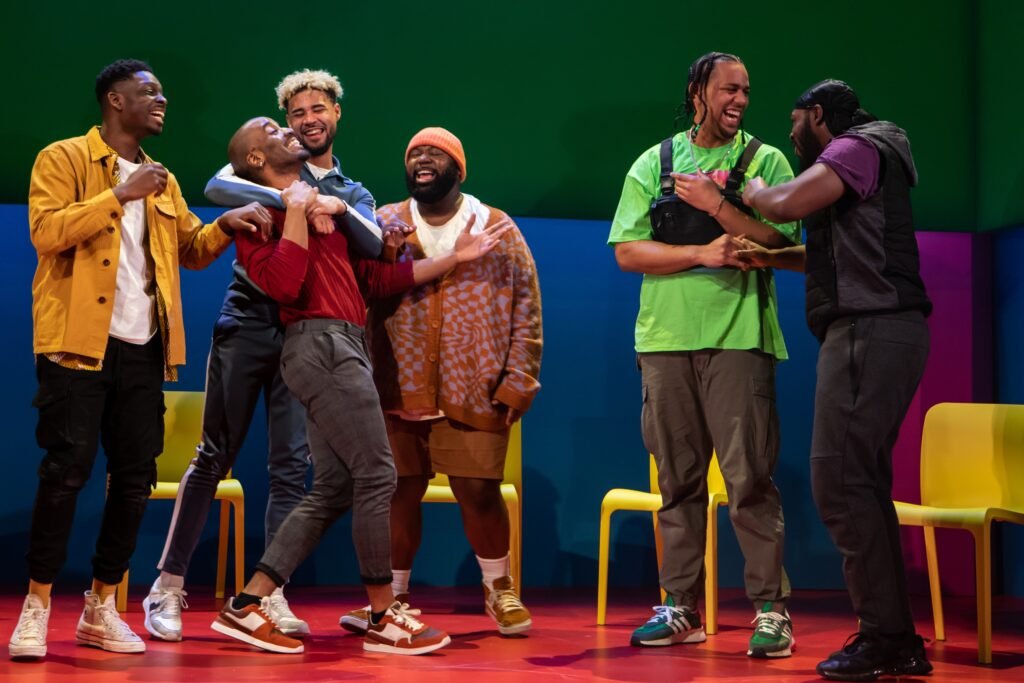 Obsidian (Aruna Jalloh) is studious and values education and rejects the name "Nigga".  He has studied black history as a source of pride. They talk about identity and social pressures to behave in masculine ways.  Some remember absentee fathers and the lack of a fatherly role model. Midnight (Kane Lawrence) is probably the most complex and angriest member of the group.  The First Act closes with dance fighting recreating riot scenes.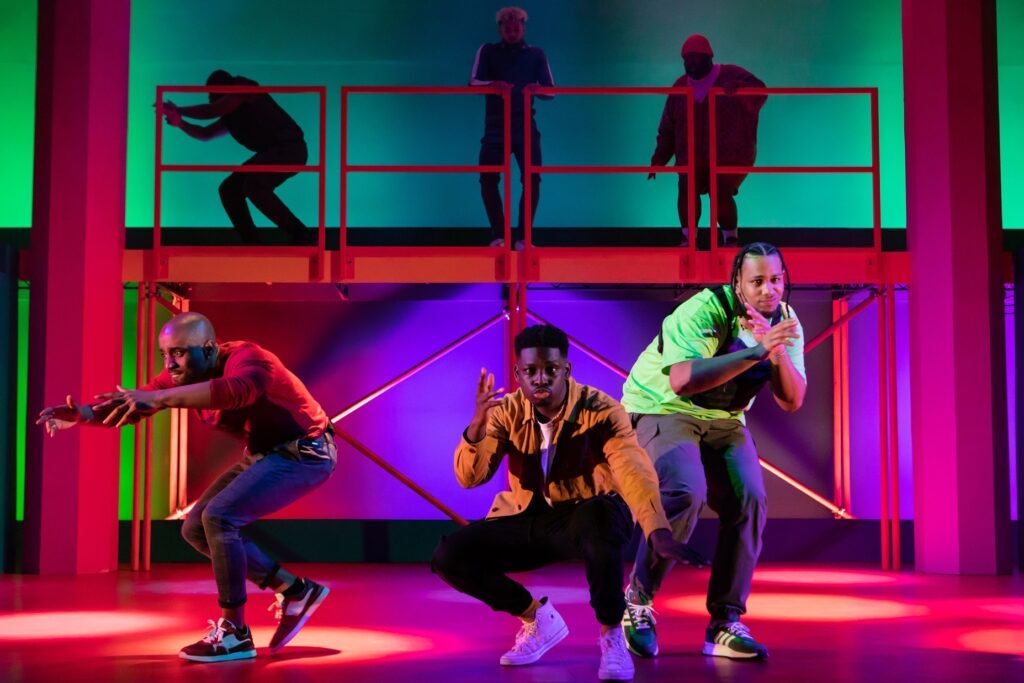 In Act Two, blue lit, there is an exploration of relationships as one sings, "I Can't Get Her Out of my Mind".  They confuse manliness with commitment phobia.  Onyx (Mark Akintimehin) says "Black men don't fall in love."  Obsidian extols the merits of AFRICAN women, my Isis.  Pitch demonstrates pelvic thrusting and Onyx quips "No judgment!" And we fall about laughing.  On a sadder note, Midnight recalls being sexually abused as a nine year old.   Low self esteem is explored and we are all reassured by the line, "If you can stand to wait, the moment will pass."
For Black Boys Who Have Considered Suicide When the Hue Gets Too Heavy has an honesty and significant revelations as well as tip top performances with the height of dance and every member of the audience will find something to remember and relate too.  It is an intense experience.  The run is only five weeks, too short so book it now before 7th May.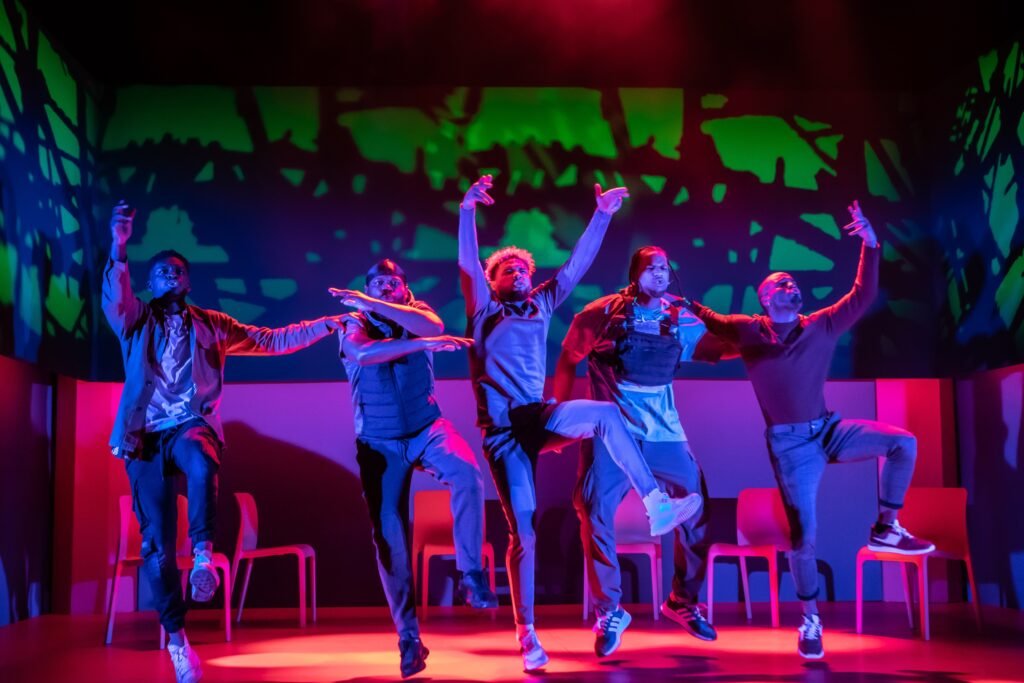 For Black Boys Who Have Considered Suicide When the Hue Gets Too Heavy

Written and directed by Ryan Calais Cameron
Cast
Starring:
Nnabiko Ejimofor
Kaine Lawrence
Mark Akintimehin
Aruna Jalloh
Emmanuel Akwafo
Darragh Hand
Creatives
Director: Ryan Calais Cameron
Original Director: Tristan Fynn-Aidenu
Designer: Anna Reid
Lighting Designer: Rory Beaton
Movement Director: Theophilus O Bailey
Musical Director: John Pfumojena
Sound Designer and
Composer of Additional 
Music: Nicola T Chang
Information
Running Time: Two hours 30 minutes with an interval
Booking to 7th May 2023
Theatre: 
Apollo Theatre
Shaftesbury Avenue
London W1D 7EZ
Box Office: 0330 333 4809
Tube: Piccadilly Circus
Reviewed by Lizzie Loveridge at the Apollo
on 5th April 2023