Legendary Comedian Ben Elton to make Stage Acting debut as the Rebel Leader in We Will Rock You

2 June – 27 August 2023 London Coliseum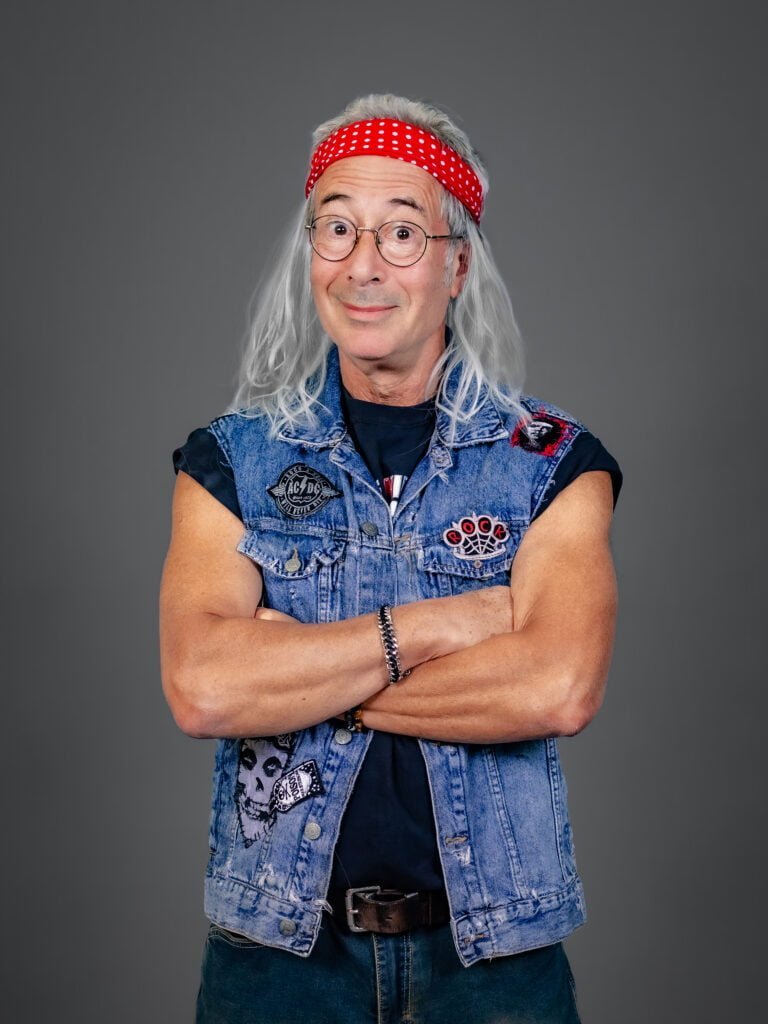 Legendary comedian, writer and director Ben Elton will make his stage acting debut this summer as 'The Rebel Leader' in the smash-hit sensation 'We Will Rock You' at the London Coliseum. The rock theatrical, written and directed by Ben and featuring the songs of Queen, returns to London 21 years after it first exploded into the West End for a strictly limited 12-week season from 2 June – 27 August.
Ben Elton's multi-award-winning career spans more than 40 years, and includes seminal and groundbreaking television shows, West End plays, West End musicals, best-selling novels and feature films.
Ben Elton said: "I am absolutely thrilled to be joining the incredible London Coliseum cast in the role of The Rebel Leader. The character is a massive Queen fan, rock tragic and general old fart who still plays air guitar to his bedroom mirror – so basically I'm perfect for the role! My ambition is to nail all the laughs and not mess up my song."
Co-starring with Ben at the London Coliseum are Brenda Edwards (Chicago / Hairspray) as Killer Queen, having previously played the role in the UK tour and the record-breaking Dominion Theatre run and Lee Mead (Chitty Chitty Bang Bang / Wicked) who will play Khashoggi.
Following critical acclaim for their performances in the UK tour, Olivier award nominated actor Ian McIntosh and Elena Skye, reprise their roles as Galileo Figaro and Scaramouche respectively. The cast
is completed by Christine Allado (Meat), Adrian Hansel (Brit), Jenny O'Leary (alternate Killer Queen) and the ensemble comprises Glenn Adamson, Laura Ava-Scott, Esme Bacalla-Hayes, Liam Buckland, David Burilin, Victoria Collins, Isaac Edwards, Leanne Garretty, Lucy Glover, Ryesha Higgs, Ellis Linford-Pill, Shak Mancel James, David McIntosh, Danny Nattrass, Jarryd Nurden, Sam Robinson, Madison Swan, Karen Walker and Rebecca Wickes.
TICKETS ON SALE NOW: WEWILLROCKYOULONDON.CO.UK
It has been 21 years since 'We Will Rock You' premiered at London's Dominion Theatre in 2002, where it was seen by six million people over 4600 performances during an astonishing 12-year run, becoming one of the most successful musicals in West End history and the longest runner at the Dominion by a margin of nine years. It also found unprecedented popularity around the world, playing to a global audience of 20 million across 28 countries. Featuring 24 of Queen's greatest hits and a hilarious script by Ben Elton, We Will Rock You succeeds in its promise of delivering a rocking good night revisiting one of the greatest songbooks in history.
'We Will Rock You' tells the story of a globalized future without musical instruments. A handful of rock rebels, the Bohemians, fight against the all-powerful Globalsoft company and its boss, the Killer Queen; they fight for freedom, individuality and the rebirth of the age of rock. Scaramouche and Galileo, two young outsiders, cannot come to terms with the bleak conformist reality. They join the Bohemians and embark on the search to find the unlimited power of freedom, love and rock!
'We Will Rock You' is produced by Phil McIntyre Live, Queen Theatrical Productions and Tribeca Theatrical Productions.
"Magnifico!"
The Sun
"One of the best shows I've seen in yonks. An evening of sheer entertainment and enjoyment"
Daily Mirror
"The sheer power of the best Queen numbers strikes hard"
Financial Times
"There was wild applause at the climax of the show…and it only got louder"
Daily Telegraph
"Spectacular"
Daily Express
Listings Information:
London Coliseum, St Martin's Lane, London WC2N 4ES
First show: 2 June
Press night: 7 June (7:30pm)
Final show: 27 August
Evening performances: Monday*, Wednesday* – Saturday at 7:30pm
Matinees: Thursday* and Saturday at 2:30pm, Sunday at 3pm
*Ben Elton will not perform on Mondays during July and August
*Brenda Edwards will not perform on Wednesday evenings (except 7 June & 23 August), Thursday matinees and June 8 & 24 August
Website: wewillrockyoulondon.co.uk
Twitter: @WWRYMusical
Instagram: @WWRYMusical
Facebook: facebook.com/wwrymusical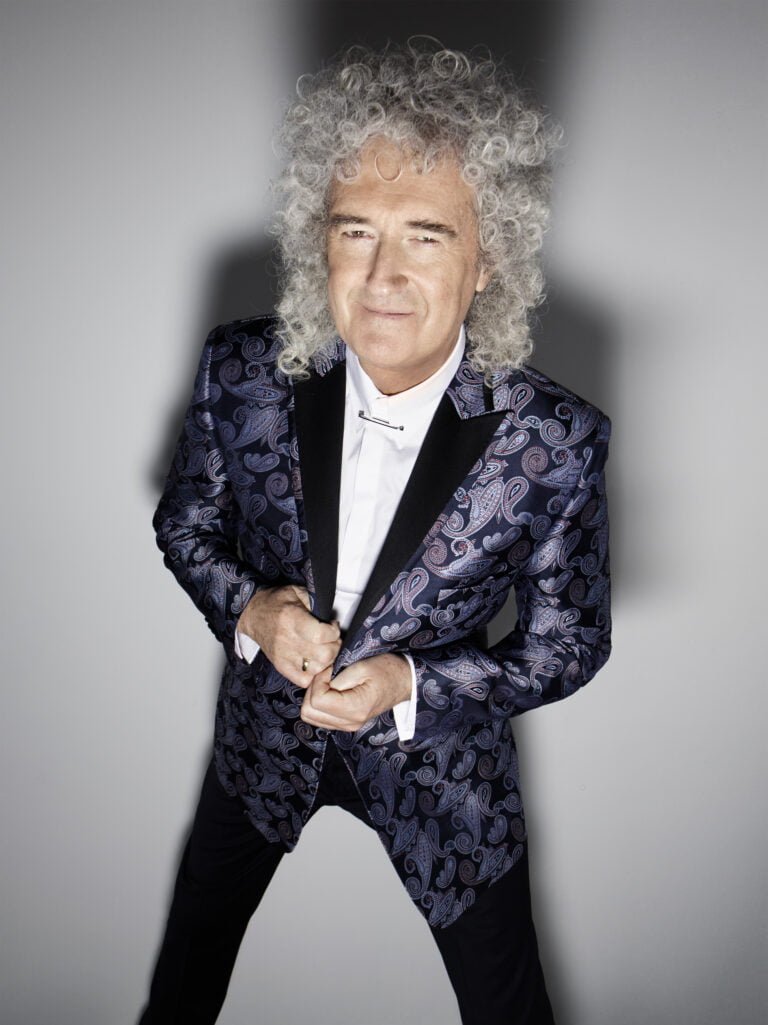 QUEEN WILL ROCK YOU IN 3-D
Just a five-minute walk from We Will Rock You, Proud Galleries, in collaboration with Sir Brian May, present a new exhibition QUEEN WILL ROCK YOU IN 3-D, capturing the history of the band through Brian's own stereoscopic (3-D) camera lenses. From an early age Brian travelled with a 3-D camera in hand, so on tours and during recordings he was able to capture rare behind-the-scenes moments of one of the world's greatest rock bands. Decades later these are now being shared for the first time in a public exhibition. The magic of Queen Will Rock You in 3-D is that the images will be brought to life in three dimensions with the ingenious OWL Stereoscopic Viewer designed by Brian himself. 
Queen Will Rock You In 3-D at Proud Galleries, 32 John Adam Street, Embankment, London WC2N  6BP runs from 2nd June to 23 Sept 2023. Tickets on sale now:
https://proudgalleries.com/pages/exhibitions-programme​
The book, Queen in 3-D, by Brian May, published by The London Stereoscopic Company is available to buy from the merchandise stand at We Will Rock You or online from:
https://shop.londonstereo.com​