Hiring a replacement daughter
"Don't make this any harder than it is."
Gill
How would any of us cope with the terrible tragedy of a missing child?  We know from experience the strain this event can have on an otherwise ok marriage.  So it is in Abigail Hood's play Spiral.  Tom (Jasper Jacob) and Gill (Rebecca Crankshaw) are both teachers and their 15 year old daughter Sophie has disappeared about six months ago. 
Sophie's mother Gill turns to the Church for comfort while Tom hires an escort, Leah (Abigail Hood) whom he asks to pretend to be and dress as a schoolgirl.  In a separate issue, the Safeguarding team at Tom's school are alerted when he puts a hand on a child and he is suspended pending an investigation.  This starts gossip and speculation by everyone as to why his daughter might have run away.  His wife starts to question whether Tom might have abused their daughter Sophie and why that she hadn't noticed anything.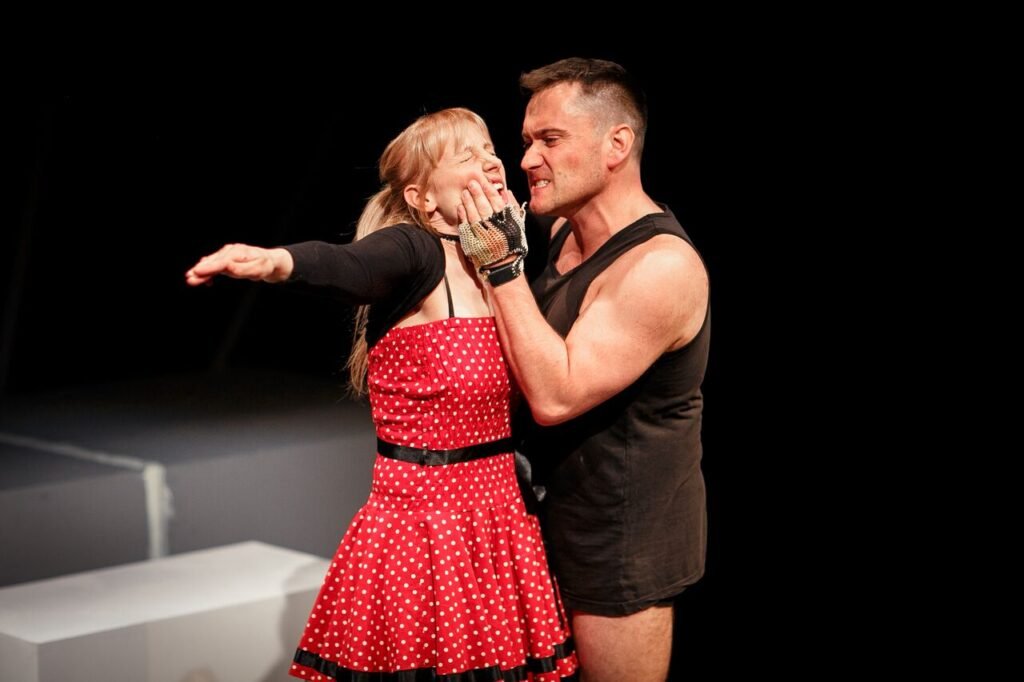 The parallel story is that of the escort Leah, in her twenties, and her abusive boyfriend or Pimp, Mark (Kevin Tomlinson who also directs).  I was quite chilled by both Mark's violence towards Leah and by Gill's cruelty towards her husband.  Both are characters I detested.  Tom's kindness to Leah will of course be misunderstood by Tom's wife. Leah's controlling boyfriend who is full of contradiction in that he expects her to earn as a sex worker, yet is jealous of any of the paying clients.  
Did I believe any of it? Would a father really hire an escort because he missed the companionship of his schoolgirl daughter?  Surely as a teacher of that age group, that would be enough contact with girls of that age!  This basic premise was hard for me to accept.  And as for Leah would she really continue to say she loved a man who hits her and leaves bruises on her face?
One of the problems with this production is the duplication of actor/writer and actor/director.  Sometimes a different set of creative eyes can give a play interesting insights away from those directly involved in acting roles.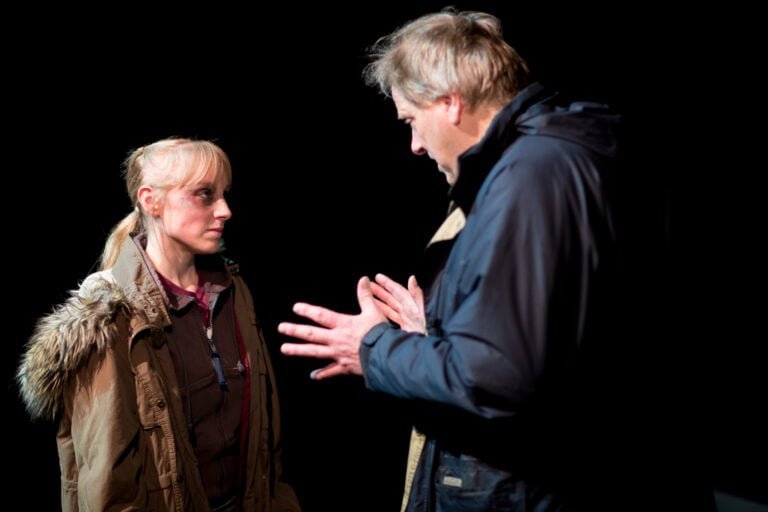 Spiral
Written by Abigail Hood
Directed by Kevin Tomlinson

Cast
Starring:
Abigail Hood
Jasper Jacob
Kevin Tomlinson
Rebecca Crankshaw
Creatives
Director: Kevin Tomlinson
Designer: Felix Waters
Sound Designer: Paul Furnival
Information
Running Time: One hour and 55 minutes including the interval
Booking to 19th August 2023
Theatre: 
Tube: Piccadilly Circus
Reviewed by Lizzie Loveridge
at Jermyn Street Theatre
on  4th August 2023