A Gilbert and Sullivan tribute show
"I'm really very sorry for you all, but it's an unjust world, and virtue is triumphant only in theatrical performances."


The Mikado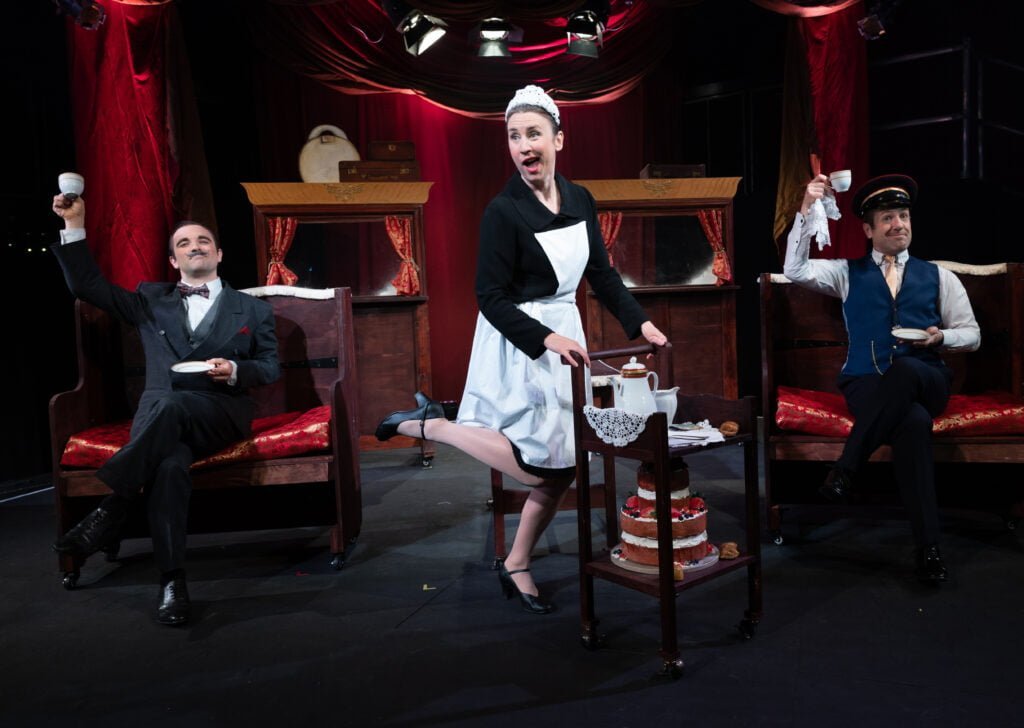 John Savournin is the nearest we have to a Gilbert and Sullivan guru. When not directing G&S, he's performing it, with wonderful style and finesse; and he runs Charles Court Opera, a leading G&S-performing company, described, accurately, as "the master of G&S in small spaces." I have seen their Mikado and their H.M.S. Pinafore in the tiny Kings Head in Islington, and enjoyed it at least as much as, if not more than, any all-bells-and-whistles production at the ENO.
G&S operas don't need the magnificent sets and spaces they usually get. The entertainment is in the words and music together, and so long as the performers are up to it, you can make it work anywhere.
You can certainly make it work in the lovely Wilton's Music Hall. That's where Savournin and musical director David Eaton are staging Express G&S, a selection of G&S songs, some of them with the original words and some with new words, strung together with an apology for a plot.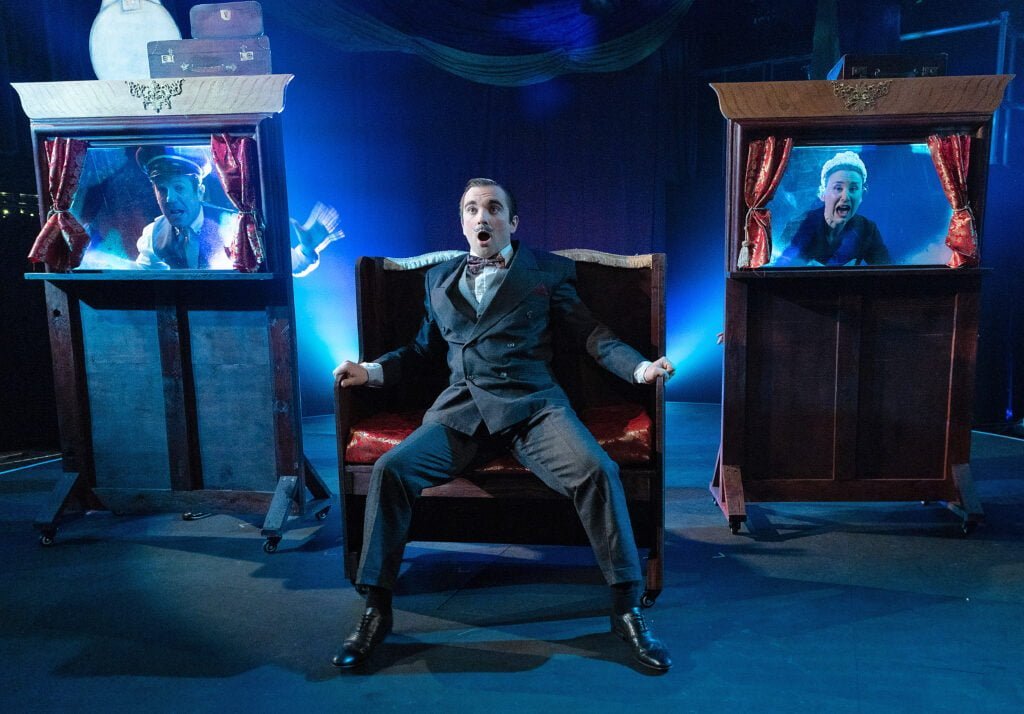 This involves Detective Pierrot (geddit?) travelling on a train and being asked to solve the destruction of the Doyly Carte, without which how can high tea be served? Matthew Kellett plays Pierrot, and all other characters are played by Catrine Kirkman and Matthew Siveter. They're everything they should be. Experienced G&S performers all, they sing their hearts out.
Near the start, "Three Little Maids", with new words, is sung by all three actors, and "I've Got a Little List" is peopled with G&S characters, but Kirkman sings "A Policeman's Lot" and "The Sun and I" with Gilbert's original words.
At 75 minutes with no interval, this show is very nearly a tiny gem. Just occasionally, the pace seems to slacken, maybe because the dialogue between the songs isn't quite up to the songs themselves, maybe because when new words are put into a G&S song, they are generally not a patch on the original. 
From time to time the company seems deliberately to tease the audience, providing dialogue that looks to lead up to a much-loved song, then veering away from it at the last moment. I felt cheated out of "Oh! a Private Buffoon is a Light-Hearted Loon", and I could have done with a few more of the great patter songs – "the Major General's song", or the "Judge's song" from Trial by Jury.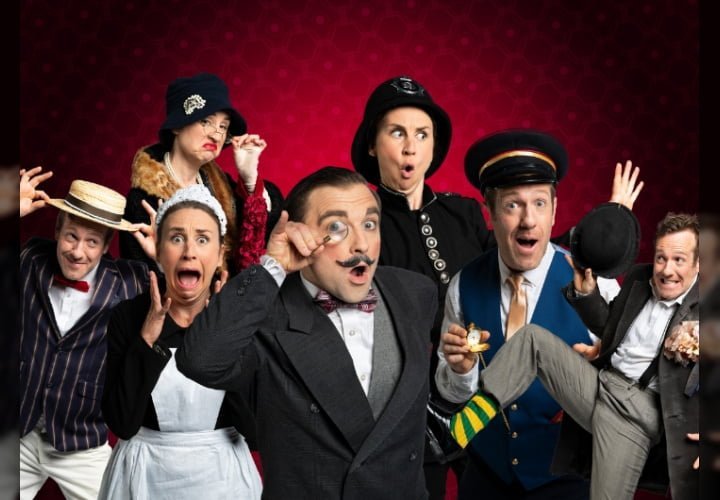 But these are minor complaints. Any G&S fan will go away from this show with a song in his or her heart. And the more of a fan you are, the more you will enjoy it. I found myself sitting next to a real aficionado, one Peter Rubinstein, a member of Grosvenor Light Opera Company (GLOC), one of those amateur opera companies that specialise in G&S. Founded in 1949, they have performed every G&S work, most of them several times, and Peter reckons his tenor voice has been heard in every G&S opera. Like every self-respecting G&S fanatic, he is just back from singing at the annual G&S Festival in Buxton.
Peter loved the show. And he reckons he got nearly all the references. It takes a real expert to do that. I reckon I got fewer than half of them. As Savournin and Eaton say in the programme, "Express G&S contains moments from all the extant works that were produced by the pair. Some are obvious, some are hidden, some fly past in a line." Anyone can enjoy this show, but it takes a Peter Rubinstein to get the full benefit.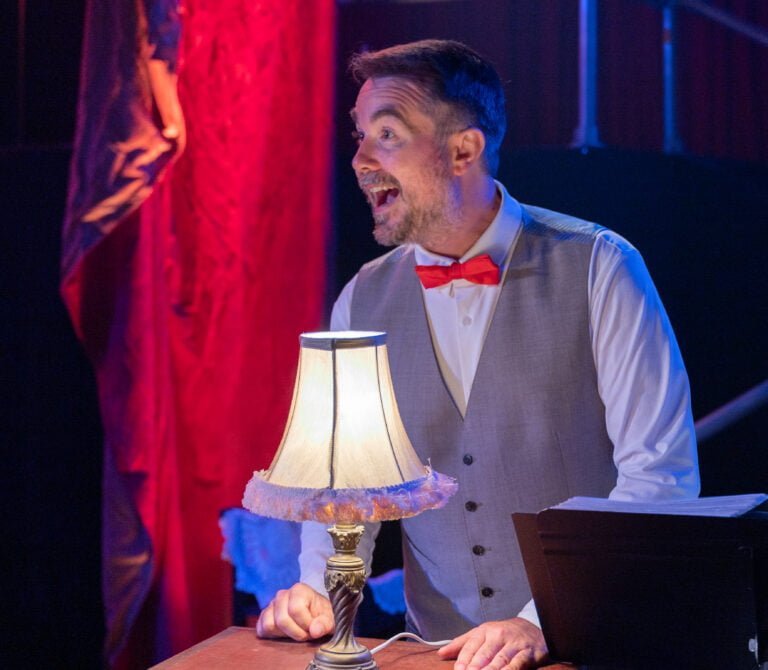 Express G&S

Writer and director John Savournin
Original Lyrics by WS Gilbert
New Lyrics by David Eaton
Cast
Starring:
Matthew Kellett
Catrine Kirkman
Matthew Siveter
Creatives
Director: John Savournin
Designer: Jessie Huckin
Lighting Design: Rachel E Cleary
Musical Director: David Eaton

Information
Running Time: One hour 15 minutes without an interval
Booking to 18h August 2023
Theatre: 
Reviewed by Francis Beckett
at Wilton's
on 15th August 2023