A Ghostly Night at the King's Head
"If these walls could talk … "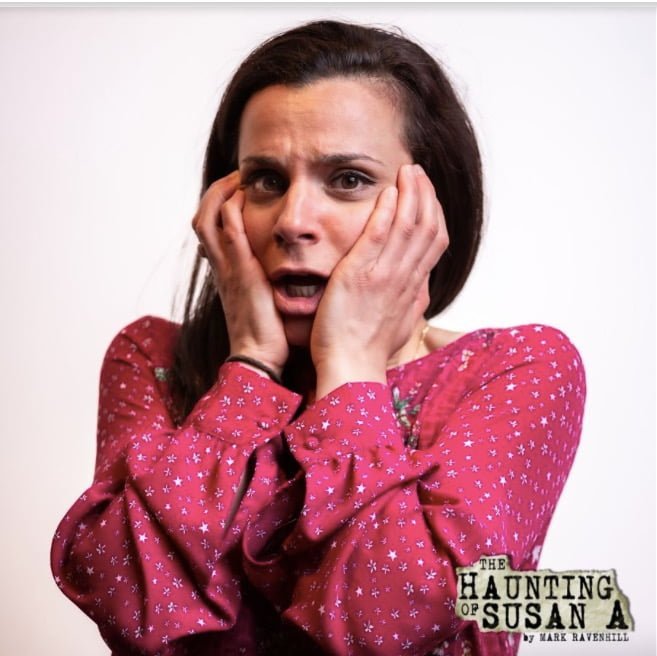 This new play is site specific, a ghost story set within the King's Head Public House in Islington's Upper Street which became a theatre under Dan Crawford in 1970, a decade before the nearby Almeida opened.  It was the function room at the back of the pub which became the theatre.  Crawford was nothing if not eccentric and long after decimalisation would continue to ring up customers' orders on the cash till in pounds, shillings and pence. 
Mark Ravenhill welcomes us and starts to relate some of the history.  He is a compelling story teller and within minutes has our complete attention.  He gives a history of the King's Head thought to have been there since the early 1600s and named for a progress by James I in 1603.  The room we are sitting in will not be here as the theatre for much longer as a new theatre is due to open soon, next door and sharing an adjacent wall.   He tells us of illegal activities that could have taken place here, not cock fighting but bare fist fights which were also illegal.  Because they were illicit, no records, no posters, no advertisements remain as proof of their existence.
Mark is interrupted by a woman (Suzanne Ahmet) who looks disturbed and like the Ancient Mariner she closes down his story in order to tell her own version of the truth.  She tells us that she is an actor and came to London, founds digs and met Sandy, an acting coach with whom she was romantically involved.  She is insistent and tense as she recalls the events she must describe. 
She auditions for a play and gets the part but the critics code I must obey, forbids any spoilers.  Mark has told us how this building is wearing out, the leaking roof which could start a fire in the old electrical wiring, that the lighting board is ancient and could suddenly plunge us into darkness. 
Suzanne graphically describes a para-normal experience occurring in rehearsals for the play her theatre group are working on in the run down house in Kilburn.  You could hear a pin drop in the room as we earnestly listen and reflect on her words.  She shows us a drawing of a woman and a child in a Victorian dress and tells how the director insists that she wear a dress, too big for her, that his sister wore.  Her acting coach Sandy has told her that as an actor she will be working towards a life that will almost certainly be troubled.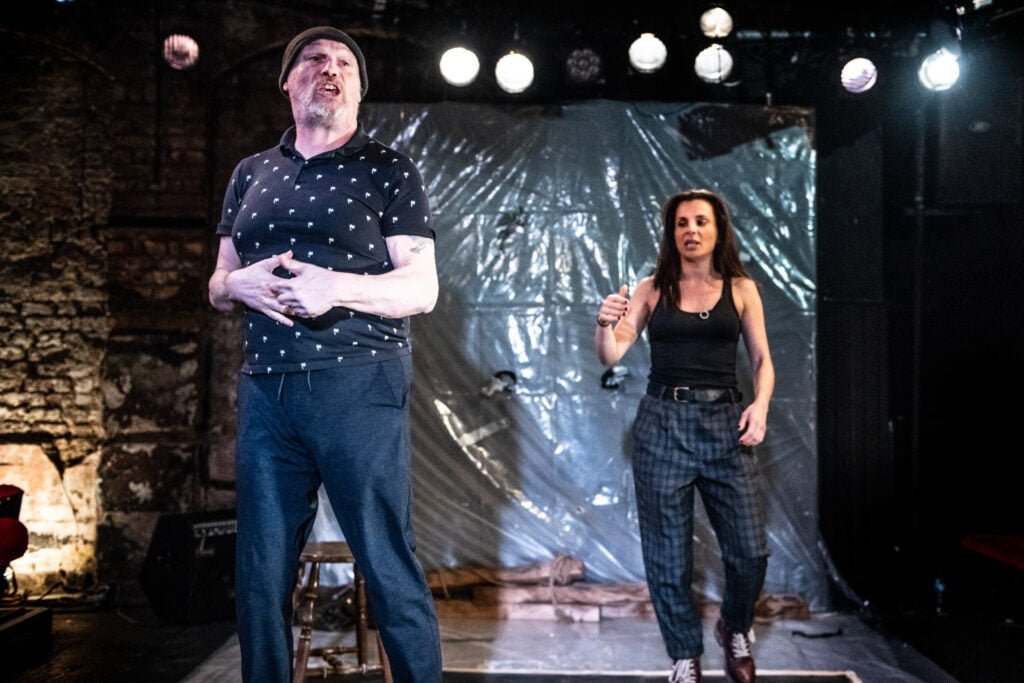 Mark has recalled that close to the King's Head in Noel Road, lived Joe Orton and his lover Ken Halliwell. Joe Orton was an avant-garde playwright murdered by Ken Halliwell who would have been sectioned the next day.   Halliwell killed himself after killing Orton.  Their bodies were found by his literary agent Peggy Ramsay as featured in Peggy For You.
I think this is what is so special about this haunting play, is the weaving in of the history of the building and the area with mesmerising story telling.  Is it a spoiler to say that I jumped out of my seat on more than one occasion? 
Welcome Mark Ravenhill as Co-Artistic Director at the King's Head with Hannah Price!  I have high expectations of your tenure and your especially penned play has exceeded them in thrills and involvement..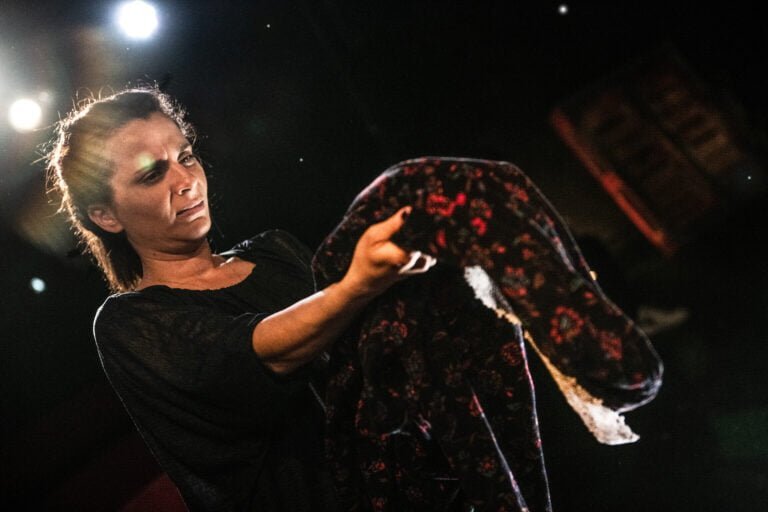 The Haunting of Susan A

Written and performed by Mark Ravenhill
Cast
Starring:
Mark Ravenhill
Suzanne Ahmet
Creatives
Designer: Simon Fraser
Associate Director: Iman Qureshi
Lighting Designer: Jo Underwood
Sound Designer: Roly Botha
Information
Running Time: One hour  without an interval
Booking to 26th June 2022
Address: 
King's Head Theatre
115, Upper Street,
London N1 1QN.
Tube:  The Angel, or Highbury and Islington
Reviewed by Lizzie Loveridge at the King's Head
on 6th June 2022