Should we be grateful for pain?
"I mean with The Prophet – never before has bad writing been so richly rewarded. "
Timothy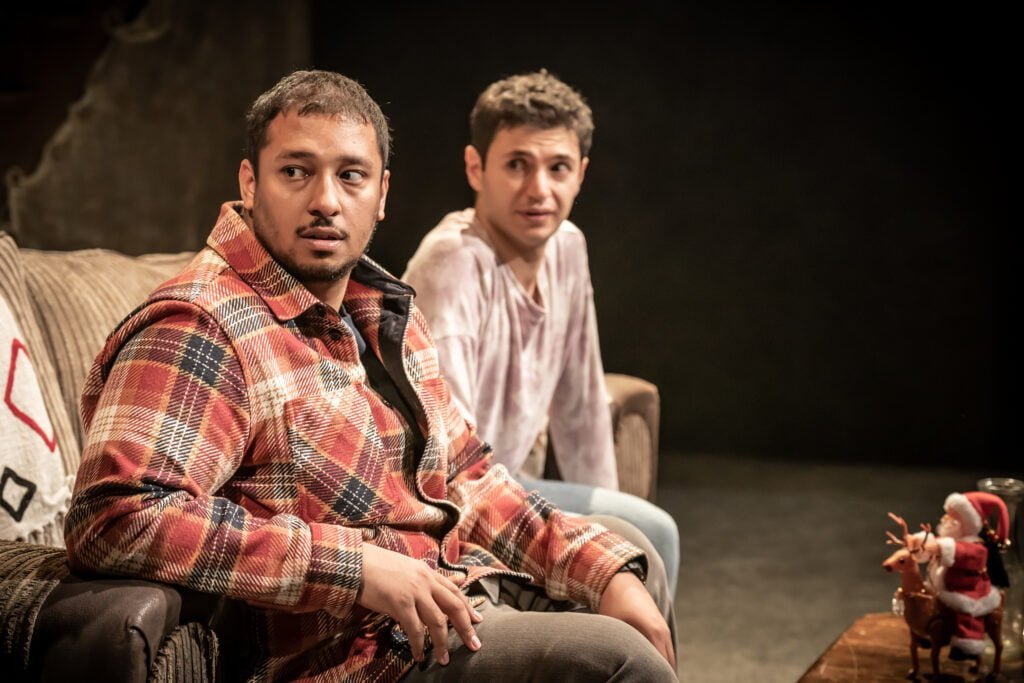 I don't know why when a play looks so promising on paper, again and again, at Hampstead Theatre, it is a disappointment?  Roxana Silbert started as Artistic Director with the brilliant thriller The Haystack and many of the plays in the Downstairs space have been better than those Upstairs.  Whoever is picking these plays isn't reading any further than "the writer ran the National Theatre for ten years and this is his first play" The Snail House or in this case, a play where the author was nominated for the Pulitzer Prize and directed by an inspirational British director.  The 2019 anniversary plays were almost universally lack lustre with the exception of Peggy For You.  
And now they have lost £748,000 in funding and their Artistic Director has resigned. 
Sons of the Prophet is about a Lebanese-American family down on its luck who live in Nazareth, Pennsylvania.  The elder son Joseph Douaihy (Irfan Shamji) was a track athlete but is now developing health problems which cause him pain and he needs expensive blood tests and investigation.   He is concerned he might have MS.  He is tied working for a nightmare boss Gloria (Juliet Cowan) in a job that doesn't use his education and skills because he needs the medical insurance his job offers.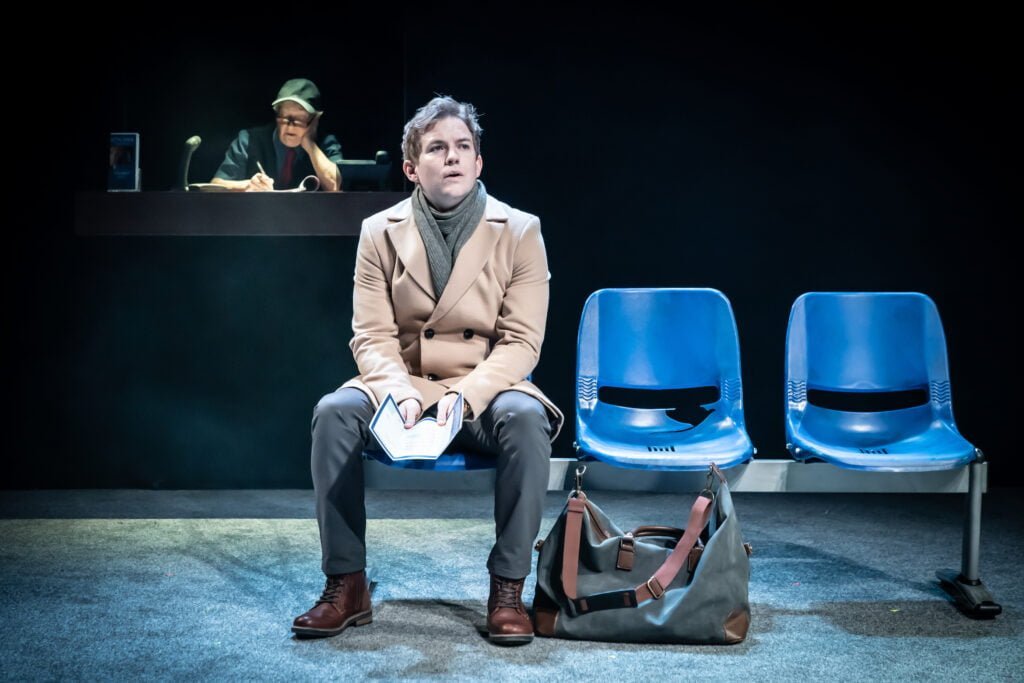 Gloria has met Charles (Eric Sirakian) the younger brother at his school and learnt about Joseph's family and wants him to write the history of his family so she can publish it.  He declines and she threatens Joseph with withdrawing his health insurance. The Douaihys are related to Khalil Gibran, the famous Lebanese author of The Prophet. The scenes in this play have the same titles as some of the chapter headings in The Prophet.
The very first scene, the prologue saw the shadow of a deer in the road and heard a car crash trying to avoid it.  Joseph's father was the driver of the car and is in hospital.  It was a prank and the perpetrator is Vin (Raphael Akuwudike), a very promising high school sportsman.  As Joseph's father has died as a result of a heart attack, the family will be involved in deciding how Vin should be punished. 
Both Charles and Joseph are gay. Added to the brothers' sorrows is the arrival of Uncle Bill (Raad Rawi) who says he has come to look after them.  Charles is 18 and Joseph is 29 and really Bill needs looking after himself and is outrageously politically incorrect.  I did laugh at the one-liners but a sense of gloom overtook me at the lack of health care available to people no longer employed in the steel industry of Pennsylvania.  
As Timothy, Jack Holden, after the sensational Cruise, makes a welcome return to the stage as a gay reporter and boyfriend.  
Sons of the Prophet
Written by Stephen Karam
Directed by Bijan Sheibani
Cast
Starring:
Holly Atkins
Irfan Shamji
Jack Holden
Juliet Cowan
Raad Rawi
Sue Wallace
Raphael Akuwudike
Eric Sirakian
Creatives
Director: Bijan Sheibani
Designer:  Samal Blak
Lighting Designer: Jack Knowles
Sound Designer: Giles Thomas
Information
Running Time: One hour 50 minutes 
without an interval
Booking to 14th January 2023
Theatre: 
Hampstead Theatre 
Eton Avenue
Swiss Cottage
London NW3 3EU
Phone: 020 7722 9301
Tube: Swiss Cottage
Reviewed 
by Lizzie Loveridge at
Hampstead Theatre 
on 12th December 2022