Shirley Valentine allows Sheridan Smith's Sunny Side to Shine
"Marriage is like the Middle East – There's no solution!"  
Shirley Valentine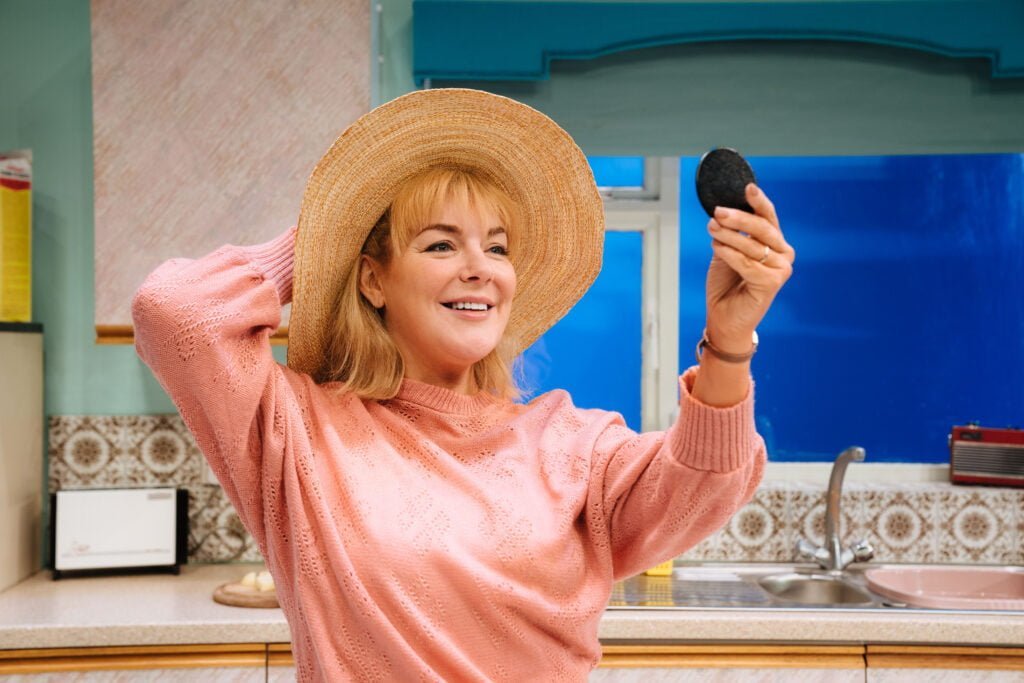 Written by Willy Russell as a stage play in 1983. Shirley Valentine was filmed in 1986 with Pauline Collins as the Liverpudlian housewife who breaks away. I last saw it staged at the Menier Chocolate Factory in 2010 with Meera Syal as Shirley in a double bill with Willy Russell's Educating Rita.
Now Sheridan Smith takes on the monologue play which at two hours and ten minutes including the interval is a singular celebration of the art of a Scouse raconteur, full of wit and self reflection on her life, which she later describes as "little".
Shirley, maiden name Valentine, is 42 and married to Joe Bradshaw (but she's not yet a Carrie Bradshaw type). On this Thursday night he won't be getting the usual mince supper but egg and chips because his wife has given the mince to her employers Tabitha and Jonty's bloodhound, who is only allowed a vegetarian diet.
Shirley's powers of observation are served up in conversation with the Wall, a single vertical flat which shakes alarmingly as a tube train goes under St Martin's Lane. The set is an ordinary kitchen, very neat and tidy and clean and upstairs in grey relief is the impression of a bedroom and bathroom but there is a view over the water from the window downstairs.
We hear about Shirley's schoolfriend, her family and neighbours and learn that everyone is a lot kinder than Shirley's rather harsh judgment of them. Her daughter Mallondra has had a row with her flatmate and moves back home for half an hour. Her son Brian has aspirations to be a Beat poet but rejects conventional poetry.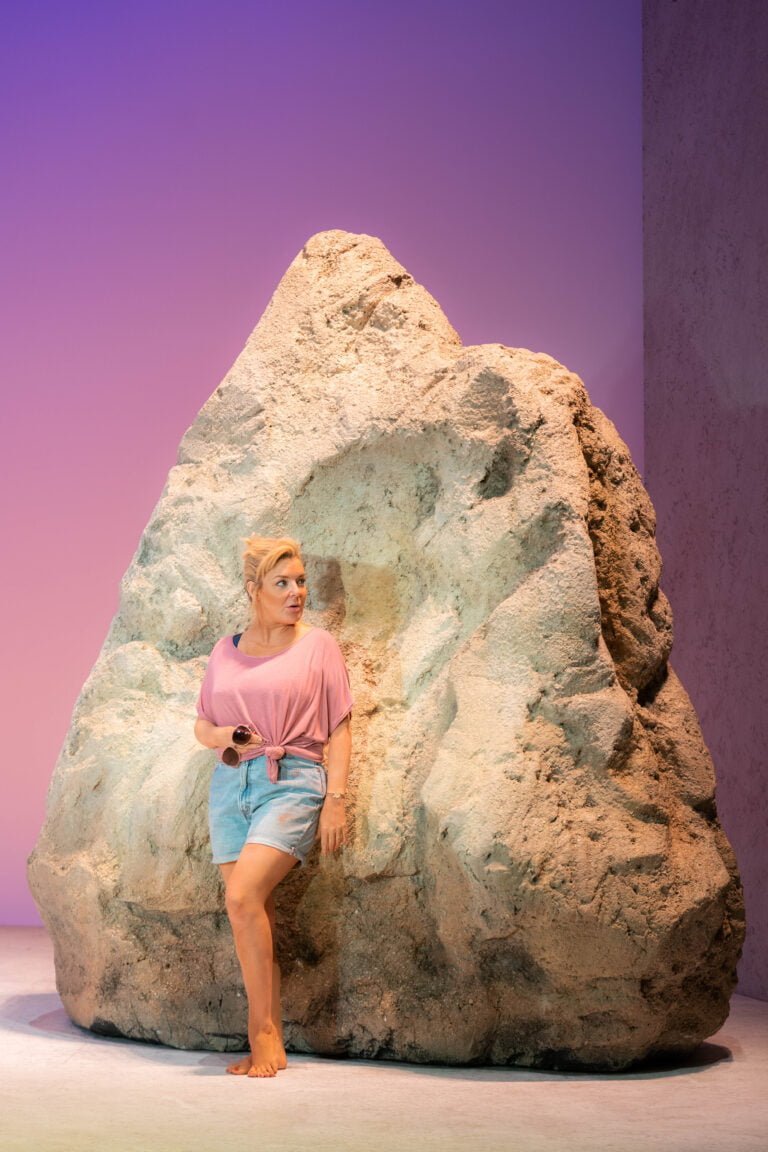 Her feminist friend Jane's marriage broke up after the milkman was discovered in flagrante but not how you might imagine. No spoilers here. Jane has two tickets for a fortnight in Greece and has put one in Shirley's name. Shirley will spend some days dithering whether to go or not and not telling Joe.
By the end of the first act, Shirley has decided to go and is packed and ready. We have already heard Shirley's ode to the clitoris and wish her well should she find a sexual adventure in Greece. After the interval, Shirley is in Greece but Jane has gone off to the other side of the island with someone she met on the plane. But Shirley is on the beach enjoying a glass of wine until everyone else on holiday in pairs seem to notice that she is a lone female and invite her to join them. She meets tavern owner Costas but she is not fooled by the realities of a holiday romance but does feel she is now more in charge of the direction her life might take.
This is a tour de force from Sheridan Smith who is delightful and delivers Willy Russell's witty stories with aplomb and fantastic timing. She twinkles with charm and her imitation of the voices and body language of all the other characters is outstanding. This all makes for a wonderful evening in the theatre as we enter Shirley Valentine's thoughts and insights. Don't miss it!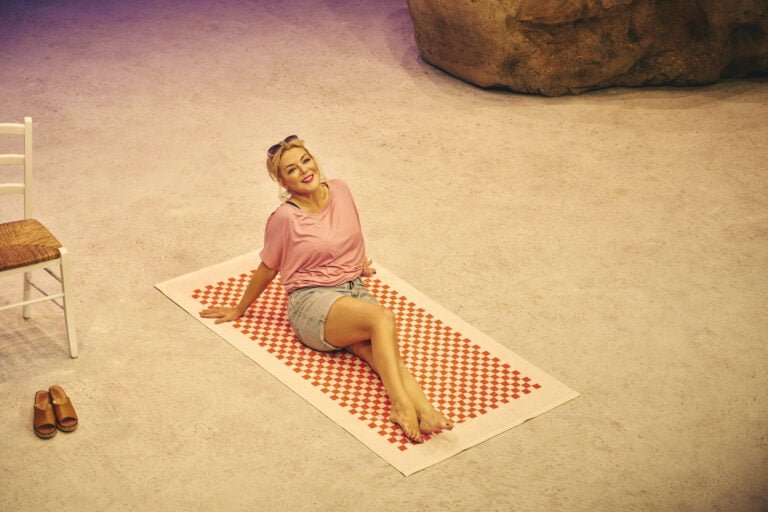 Shirley Valentine
Written by Willy Russell
Directed by Matthew Dunster
Cast
Starring:
Sheridan Smith
Creatives
Director: Matthew Dunster
Designer: Paul Wills
Lighting Designer: Lucy Carter
Sound Designer: Ian Dickinson
Information
Running Time: Two hours 15 minutes including an interval
Booking to 3rd  June 2023
Theatre: 
Duke of York's Theatre
104 St Martin's Lane
London  WC2N 4BG
Phone: 03330 096 690
Website:
Tube: Charing Cross
Reviewed by Lizzie Loveridge at the
Duke of York's 
on 28th February 2023