The Temptations Musical - You're Gonna Love It!
"Every minute, every hour
I'm gonna shower you With love and affection Look out, it's comin' in your direction And I'm, I'm gonna make you love me Oh, yes I will, yes I will Oh, yes I will, yes I will "
Lyric from I'm Gonna Make You Love Me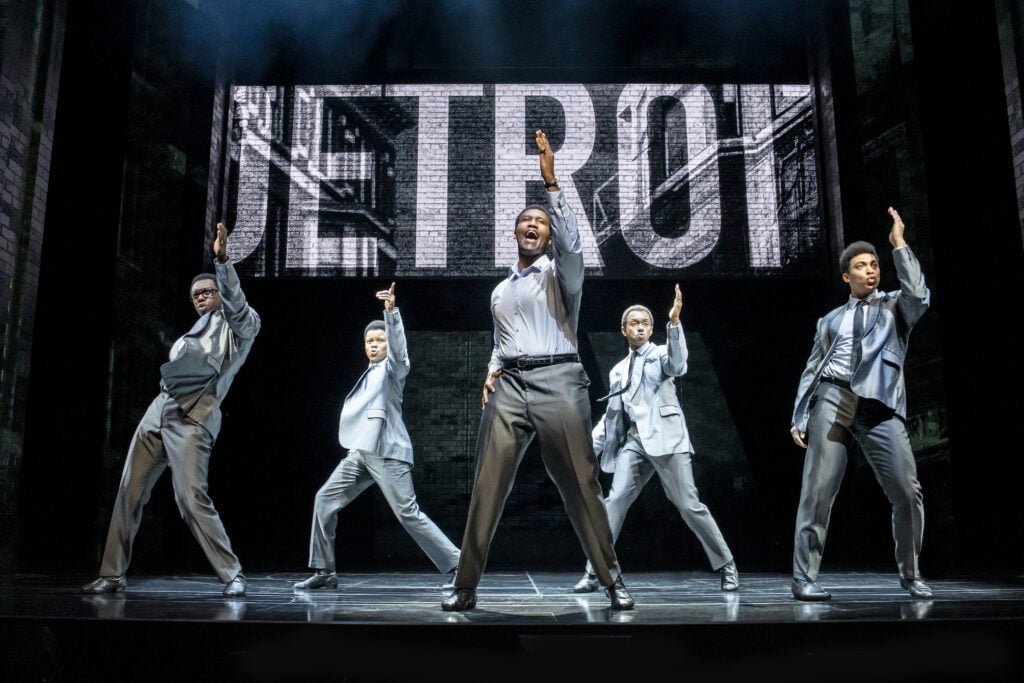 Introducing the musical that celebrates The Temptations from their inception in Detroit in 1961 is Otis Williams (Sifiso Mazebuko) who today is 81 but who still joins the current Temptations by making an appearance on their tours.  A few weeks ago I met a couple of Temps fans who had just been to a preview of this show.  They had last seen The Temptations live on tour in the UK in Birmingham.  Otis is the only surviving member of the original group.  
This show is part biography using their contemporary song book for each era but what amazes me is the continuous choreography as they sing and dance through their story.  When you remember how the unmentionables on black and white television had to have their voices pre-recorded because they could not sing and dance at the same time, respect to today's actor-singer-dancers.  The movement for this show is stunning, so well drilled and bound to put a smile on your face.  Everything is so polished and professional there is not for one moment the impression that we are watching out of date moves.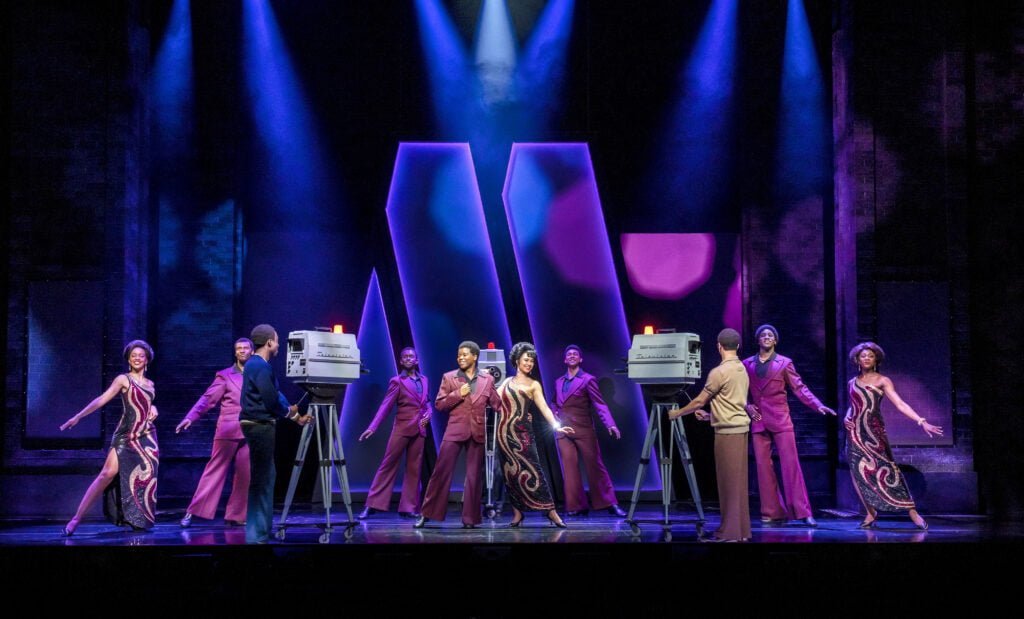 Otis has a brush with the law and goes into prison for the number "Runaway Child, Running Wild" but decides that "Singing is going to be my Salvation".  Otis recruits Melville Franklin (Cameron Bernard Jones) whose speaking voice and singing voice is a mellifluous bass. 
Paul Williams (Kyle Cox) and Eddie Kendricks (Mitchell Zhangazha) join up and they are still singing cover versions other people's songs, including "Shout" which we associate with Lulu.  Berry Gordy (Akmed Junior Khemalai) of Mowtown Records signs them up and introduces them to singer songwriter Smokey Robinson  (Ryan Carter) and they record "My Girl".  The new addition to the group completing the original five is David Ruffin (Tosh Wanogho-Maud) who incidentally is Jimmy Ruffin's ("What Becomes of the Broken Hearted) brother.  Ruffin has a beautiful voice but has some psychological problems and is a wife beater like his father.  Eventually the alcohol and drugs issues start to weigh him down and he is asked to leave The Temptations.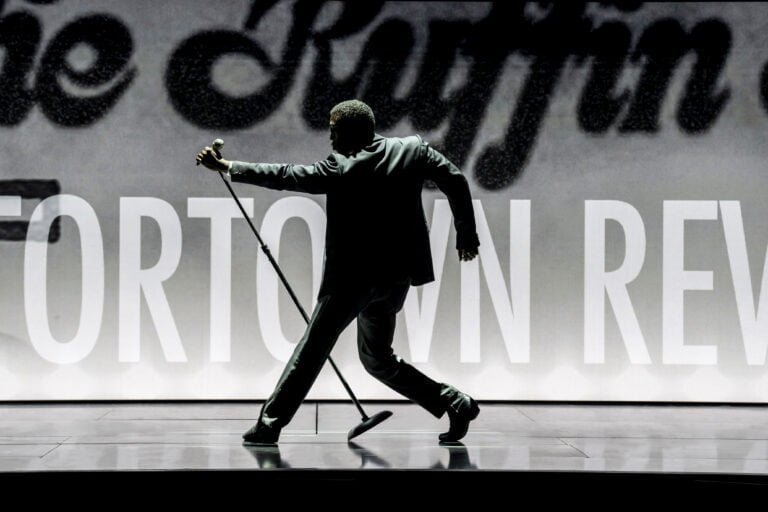 In 1968 everyone is hit by the death of Martin Luther King during the Civil Rights movement.  Mowtown is having an impact as white radio stations start to play music previously though of as "black music" and the Mowtown groups cross the race barrier.  
By Act Two, The Temptations have become international and tour to Canada, London, Paris and Los Angeles.  What really amused me about Ruffin's story is, after having been excluded,  his turning up to their concerts, climbing onto the stage and taking a microphone from newcomer Dennis Edwards (Posi Morakinyo) and singing along. The Temps appear on television programmes staged with those huge box like television cameras along with the Mowtown Number One group, The Supremes, who sing in red spangled dresses.  "I'm Gonna Make You Love Me" is The Temptations number one hit with its memorable tune.  
Time came for them to join other musicians in the protest movement against the Vietnam War. Life touring takes its toll on the singers with drink and drugs and time away from their families. There is the loss of others from the original five leaving Otis with new members. Melvin finds the dance more difficult as his body ages.
Ain't Too Proud is an expertly put together show with brilliant singing. The stand out singer for me is Tosh Wanogho-Maud who sang the Ben E King numbers in The Drifters Girl but others like Mitchell Zhangazha are also really strong performers. Another special mention must go to the terrific 13 piece orchestra. It is hard to imagine how a concert from The real Temptations could improve on this performance. Don't miss it!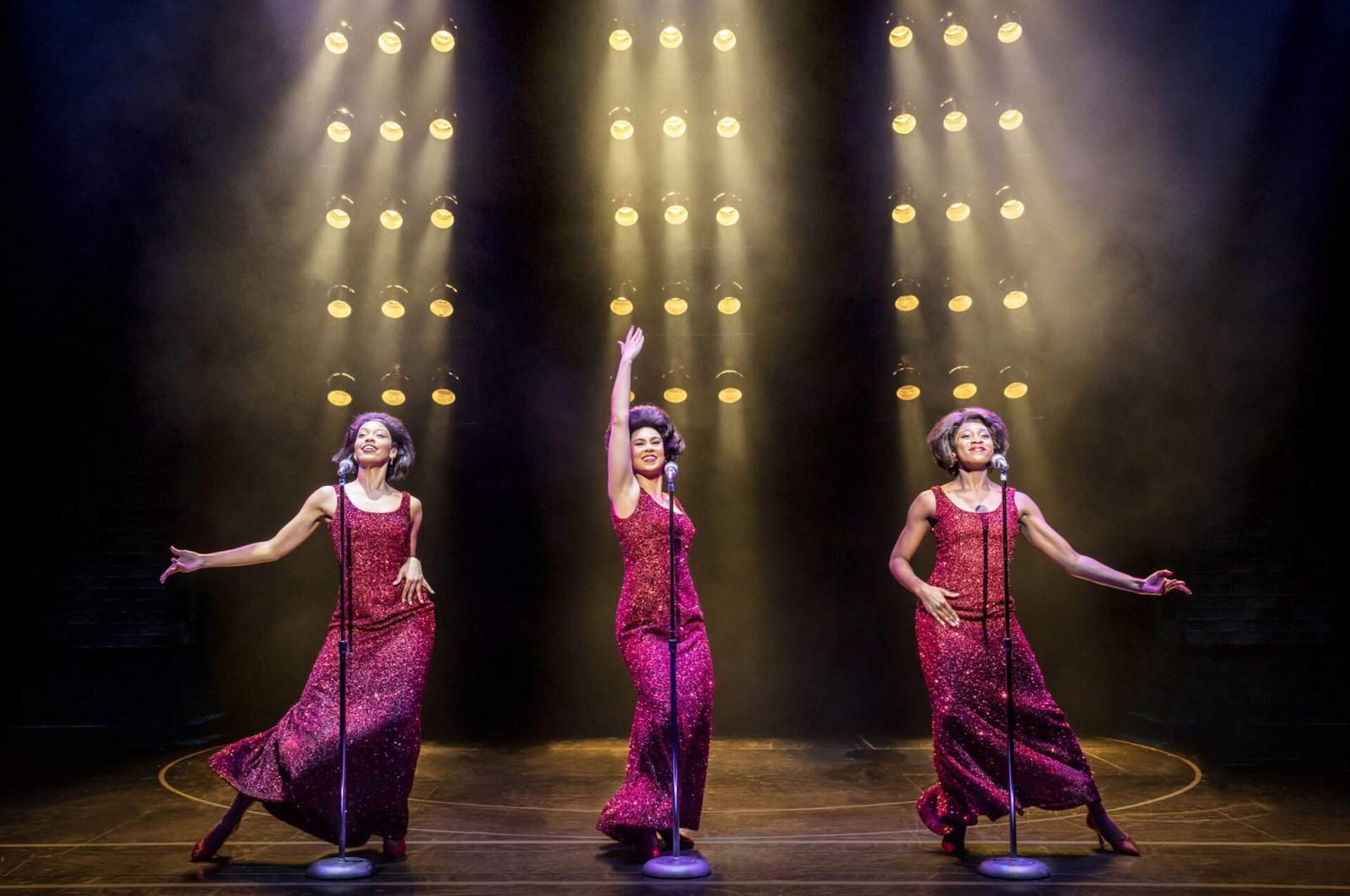 Act One
"The Way You Do The Things 
You Do"
"Runaway Child, Running Wild"
"Gloria"
"In The Still Of The Night"
/"Speedo"
"Shout"
"I Want A Love I Can See"
"My Girl"
"Get Ready"
Supremes Medley: 
"You Can't Hurry Love"
"Come See About Me"
"Baby Love"
"Since I Lost My Baby"
"Ain't Too Proud To Beg"
"Don't Look Back"
/"You're My Everything"
"If I Could Build My Whole 
World Around You"
"If You Don't Know Me By Now"
"(I Know) I'm Losing You"
"I Wish It Would Rain"
"I Could Never Love Another 
(After Loving You)"
Act Two
"I Can't Get Next To You"
"I'm Gonna Make You Love Me"
"War"

"Ball Of Confusion
(That's What The
World Is Today)"
"Just My Imagination
(Running Away With Me)"
"Superstar (Remember How
You Got Where
You Are)"
"For Once In My Life"
"Papa Was A Rollin' Stone", Pt. 1
"Cloud Nine"
"Papa Was A Rollin' Stone", Pt. 2
"What Becomes Of
The Brokenhearted"
"I Can't Get Next To You"
Ain't Too Proud
Book by Dominique Morisseau
Music and Lyrics from the Legendary Mowtown Catalogue
Based on the book entitled The Temptations by Otis Williams With Patricia Romananowski
Choreographed by Sergio Trujillo
Directed by Des McAnuff
Cast
Starring:
Dylan Turne
Evonnee Bentley-Holder
Michael James Stewart
Mitchell Zhangazha
Ryan Carter
Sifiso Mazibuko
Simeon Montague
Tosh Wanogho-Maud
Toyan Thomas-Browne
Sadie-Jean Shirley
Holly Liburd
Posi Morakinyo
Cameron Bernard Jones
Naomi Katiyo
Kyle Cox
Akmed Junior Khemalai
Creatives
Director: Des McAnuff

Choreographer:Sergio Trujillo
Set Designer: Robert Brill
Costume Designer: Paul Tazewell
Projection Design: Peter Nigrini
Musical Supervisor and Arranger: Kenny Seymour
Lighting Designer:  Howell Binkley
Sound Designer: Steve Canyon Kennedy
Fight Director: Steve Rankin
Musical Director: Matt Smith
Information
Running Time:
Two hours 40 minutes with an interval
Booking until 17th  September 2023 

Theatre:
Prince Edward  Theatre
Old Compton Street
London W1D 4HS
Box Office 0344 482 5151
Tube: Leicester Square
Reviewed by Lizzie Loveridge

at the Prince Edward Theatre
on 19th April 2023