Gunpowder, Treason and Plot
"Has the cat got his tongue?
I'm wondering is he highly strung or something?"
King James about Thomas Percy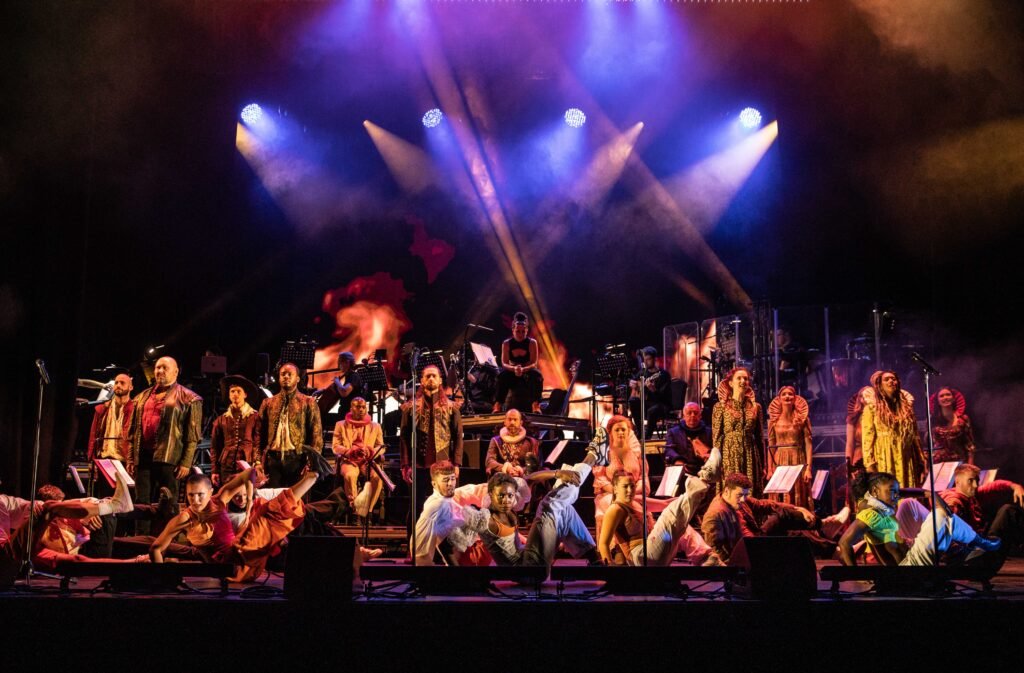 Showing at the Theatre Royal for just two nights in August was Treason the Musical  a new British musical with music by Ricky Allan and Book and lyrics by him and Kieran Lynn.  In its form it is a concert version to give us to review the concept and the music but not fully staged and so everything else like the set, costumes and choreography are a work in progress and not ready to be evaluated. 
Some major West End stars have given their time to this project about the people behind the infamous Gunpowder Plot of 1605 when some Catholic gentry planned to blow up Parliament on its official opening by King James I.  Carrie Hope Fletcher soon to be seen in a role with a difference at Kingston in Brecht's The Caucasian Chalk Circle, is Martha Percy wife of one of the leading conspirators Thomas Percy (Bradley Jaden).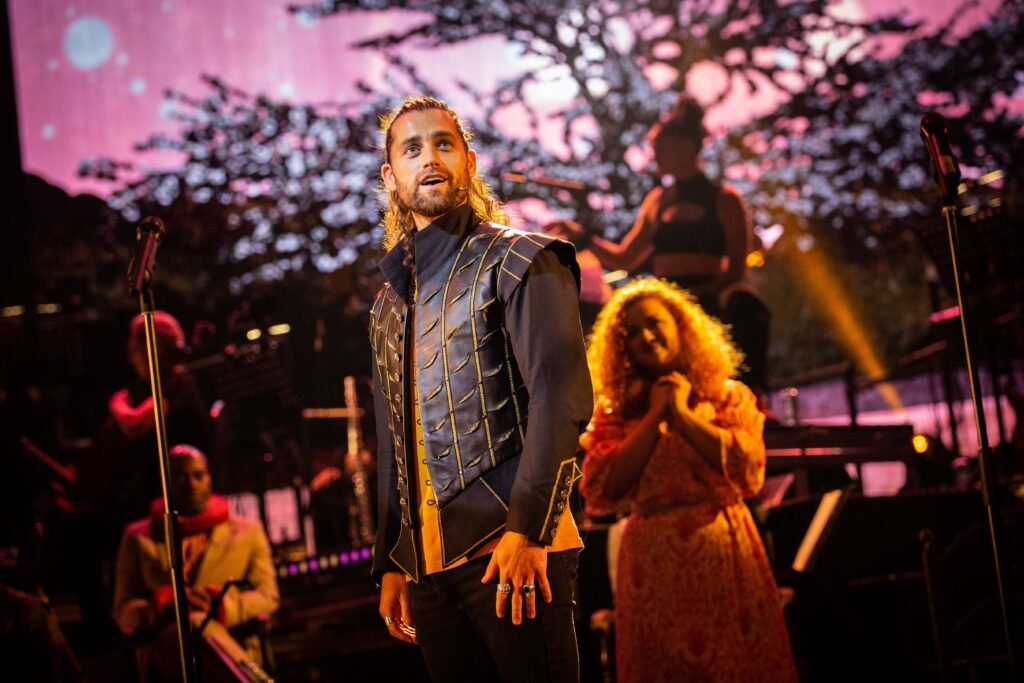 Simon-Anthony Rhoden is Robert Catesby, another Catholic with long term grudges.  His father had been imprisoned for his faith and some of their Catesby and Throckmorton relatives had been executed for being involved in various Catholic plots, including the one to release from imprisonment Mary Queen of Scots, ironically the mother of the current Protestant king James I (Daniel Boys).   
I had little argument with the First Act Book although I suppose the insertion of a love story between Martha and Thomas Percy, an also ran relative of the Duke of Northumberland Percy family is inevitable for a big musical.  The songs too are rousing and rather good but there are aspects about which I have doubts.
Debris Stevenson is the narrator and her grime poetry lyrics and rap songs feel at odds with the other music and the period and maybe need to be rethought.  
Tremendously popular is Daniel Boys' s King James I and with his arrogance of royalty you will be trying to prove a blood link between him and Jonathan Groff's George III in Hamilton because there is certainly a link of style.  Of course the Hanoverian Georges were brought in after the last remaining Stuart had died with Queen Anne, her of the curved chair legs buried in a square coffin because she was as wide as she was tall after 18 pregnancies, five stillborn babies and eight miscarriages.
Les Dennis is curious cast as Elizabeth I's spymaster Robert Cecil who sets about to uncover the plotters.  His song "Paperwork" is more 19th century than 17th. There is detail leading up to the discovery of the plot but too little about the after story of those that died and what also happened to their relatives.  I'd like to review The Gunpowder Plot immersive experience at the Tower of London but the music is probably lacking!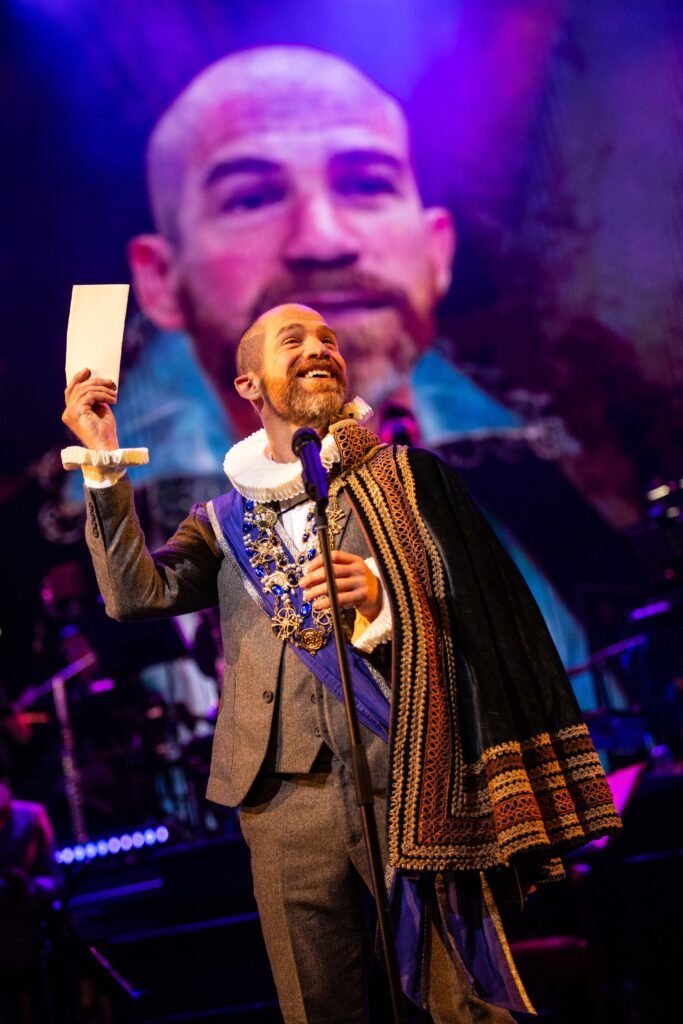 I really liked the logistics scene as to how to get the barrels of gunpowder in the dark along the river to the house next to the Parliament cellars and the music of "Banks of the Thames" and "Barrels on the Water".  There are good projected visuals, many with fire and fireworks. 
Carrie Hope Fletcher as Martha has a showstopping song and her numbers with the other women are really strong.  Bradley Jaden is a powerful singer giving his lyrics real intelligence and his duets with Martha are a joy.  The writers are blessed with such a cast. 
However my major gripe is with the use of the wives to tip off Cecil's forces about the plot.  Why would dutiful Catholic wives be more concerned about the likely carnage and loss of life in the Palace of Westminster than the hanging, drawing and quartering of their husbands, the confiscation of their property and wealth and the disinheritance and making their children homeless?  This is not a blow for female empowerment but a plot device which weakens a really interesting musical.  Look to the book please! 
Urdang Academy have been brought in for the choreography but the dancers have too little space here as the full orchestra is on stage and I suspect also some of currently running Frozen set is behind them.
I do wonder if there is room for reflection on what is terrorism and what is freedom fighting?
In conclusion, some great music, stellar singers and a plot in progress!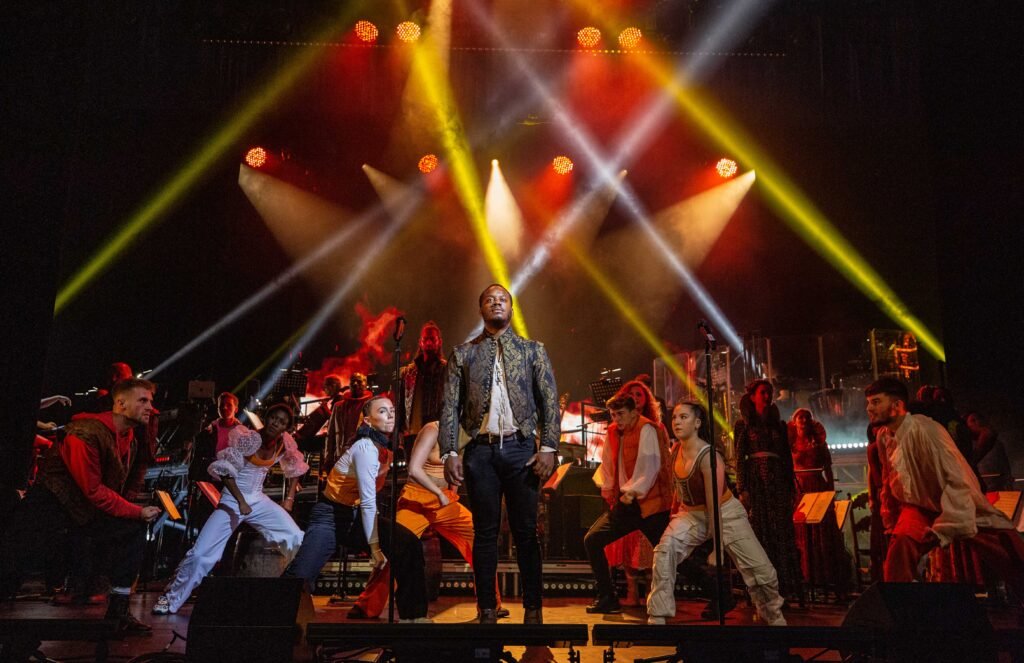 Act One
 A Fiery Fable
When Will I See you Again?
 The Wedding
The Catholic Problem
All We Dreamed and More
The Journey
The Promise
All We Dreamed and More (Reprise)
The Day Elizabeth Died
An United Kingdom
Burn
Take Things Into Our Own Hands
The Invitation
The Inevitable
London Town
The Plot
Act Two
Banks of the Thames
Barrels On the Water  
A Watchful Eye  
Digging Down Deeper
Paperwork  
Blind Faith
Illuminated
The Plot Reprise
As Far As I Can Tell
No Happy Ending
A Woman's Role
Caught in the Crossfire
The Cold, Hard Ground
The Demise
When Will I See You Again (Reprise)
 There Are Worse Things I Could Do  
Sandra Dee (Reprise)  
 You're the One That I Want
 We Go Together (Reprise)  
Megamix
Treason
Music Book and Lyrics by Ricky Allan
Book and Lyrics by Kieran Lynn
Directed by Hannah Chissick
Cast
Starring:
Carrie Hope Fletcher
Bradley Jaden
Simon Anthony Rhoden
Les Dennis
Daniel Boys
Emilie Louise Israel
Waylon Jacobs
Rebecca LaChance
Cedric Neal
Adam Pearce
Jade Oswald
Debris Stevenson
With:
Desmonda Cathabel
Sebastian Harwood
Emilie Louise Israel
Jade Oswald
Dancers:
Isabel Clifton
Louis Doran
Harrison Evan
Megan Bryony Gibbs
JessicaHelfgott
Rozz Mbwembwe
Connor McGwyre
Luke O'Neill
Charlie Rowan
Ebony Roy-Palmer
Creatives
Director: Hannah Chissick

Musical Director: Alan Berry
Musical Supervisor: Nick Pinchbeck
Choreographer: Taylor Walker
Designer: Janet Bird
Lighting Designer:  Simisola Majekodunmi
Sound Designer: Tom Marshall
Video and Projection: Gino Ricardo Green
Orchestrations and Additional Arrangements:
Matthew Malone
Information
Running Time:
Two hours 30 minutes with an interval
Theatre:
Theatre Royal Drury Lane 
Catherine Street
London WC2B 5JF
Tube: Covent Garden
Reviewed by Lizzie Loveridge

at the Theatre Royal Drury Lane
on Tuesday 23rd August 2022