Gino Bartali the Unsung Hero
"Hundreds will live because of you."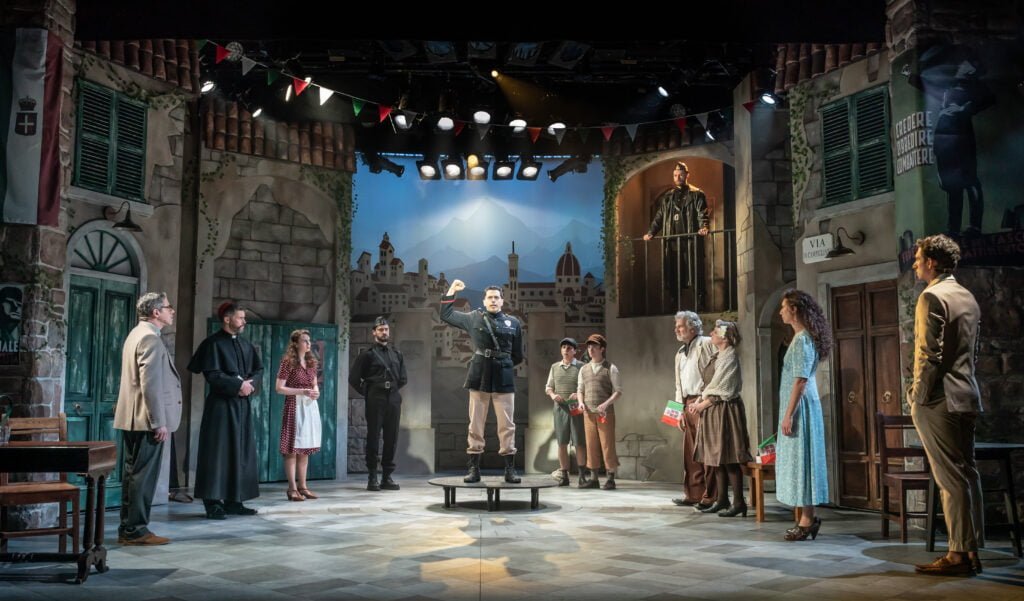 Charing Cross Theatre now hosts Glory Ride the musical which I so loved at its concert showing at The Other Palace.  The choreographer for Come From Away, Kelly Devine takes over direction and choreography.  
There have been considerable changes to the Book leaving out Gino Bartali (Josh St Clair)'s life before he became a famous cyclist.  I felt it was important to know how poor his family of carters were and you would never guess that in this production by his father's dapper linen jacket and debonnaire cravat.  And how the accountant Giorgio "Nico" Nissim (Daniel Robinson) got him his first bike, a child's pink bike from a rich family and how he was at first employed by the Italian racing team as a mechanic not a rider.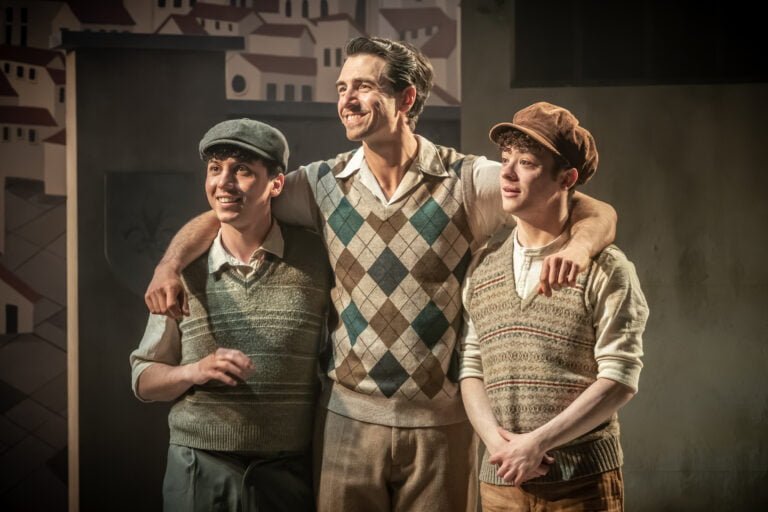 The resulting production is now less about the three heroes, Gino Bartali, Nico and the Cardinal of Florence, Elia Dalla Costa (Niall Sheehy) as the stage is often filled by others.  There is no lack of enthusiasm in the crowd scenes with vigorous singing from all but I found it overly loud and longed for quiet moments to reflect on this important and heart warming story.  The musical is in need of a calming hand which of course it can achieve with time.  
As well as Major Mario Carita (Fed Zanni) who is Gino Bartali's rival for the love of Adriana Bani (Amy Di Bartolomeo) there is another Black Shirt villain Commander Graziani (Ryan Bennett) who is so over the top, he is more pantomime villain than sinister Nazi. 
The set by PJ McEvoy has the Florentine skyline and old walls covered in period posters of Bartali's cycling ascent of the mountains.
The music now has a full five piece orchestra which is a strength and there is a strong duet from Gino and Adriana as well as Felix (Ruairidh McDonald)'s tragic song about the loss of his violin which incidentally makes the smashing of his fingers and his inability to play seem less important.
I wish Glory Ride the best as its story is brilliant and I can only hope with more work it can get the production it deserves.
Despite my misgivings, I had tears coursing down my face in the final scene when Torello (Steve Watts) and Rosetta (Susanna Paisio) realise that their son is not a Fascist but a hero and the saviour of 800 souls. The finale is the finest, sheer emotion as people recall their saved relatives.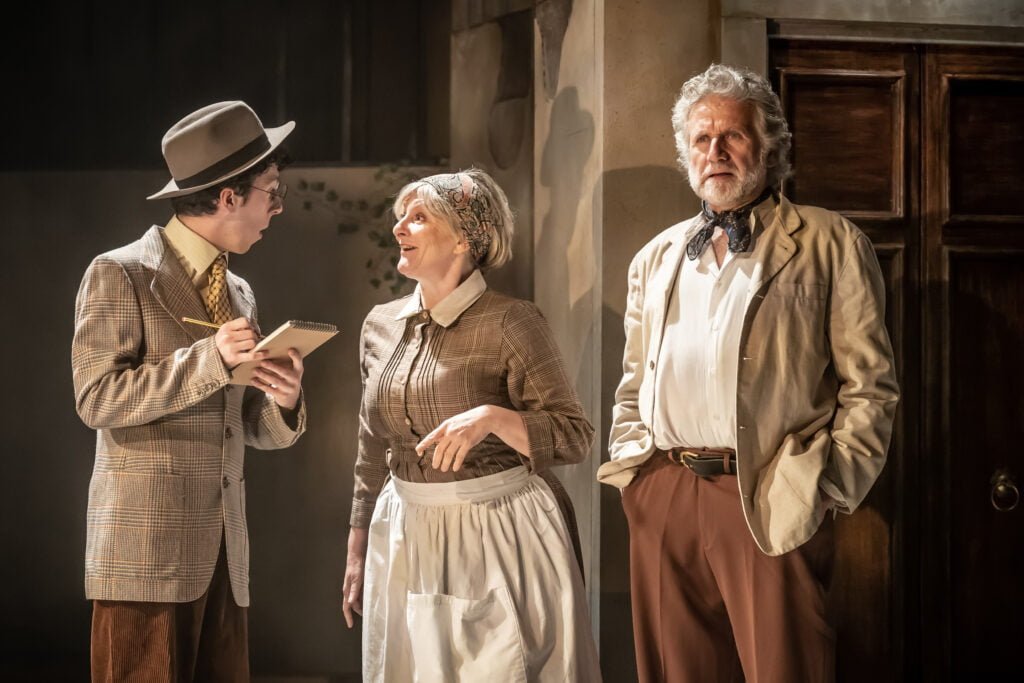 Act One
It Only Takes One Hero
Take the Wheel
Point of No Return
Tomorrow in Italy
Songlette in Teal
Look Ahead
Promises
I Never Learned to Say Goodbye
Eight Hundred Souls
Are You With Me?
Quale Strada
Act Two
Look Ahead (Reprise)
Green Eyeshades
A Minor Thing, a War
Road to the Damascus
Fathers and Sons
They Call Me Silent
Nothing Feels Beautiful
Anymore
Road to Damascus (Reprise)
Ad Astra
Glory
New Road to Glory
Glory Ride 
Book by Victoria and Todd Buchholz
Music and Lyrics by Victoria Buchholz
Directed and Choreographed by Kelly Devine
Cast
Starring:
Josh St. Clair
Amy Di Bartolomeo
Niall Sheehy
Fed Zanni
Daniel Robinson
Ruairidh McDonald
Ryan Bennett
Peter Watts
James Coyne, 
Loris Scarpa
Susianna Paisio
Steve Watts
Alice Spigariol
Creatives
Director and Choreographer: Kelly Devine
Set, Video and Costume
Designer: PJ McEvoy
Musical Director: Dave Rose
Lighting Designer:  
Rob Halliday
Sound Designer: Andrew Johnson
Orchestrations: Jen Green
Information
Running Time:
Two hours 20 minutes with an interval
Booking until 29th July 2023 
Theatre:
Charing Cross Theatre
The Arches
Villiers Street
London WC2N 6NL
Box Office: 08444 930 650
Tube: Embankment
Reviewed by Lizzie Loveridge
at the Charing Cross Theatre
on 28th April 2023